What have we been watching this week? What kept you hooked for more or frustrated when you had to wait for episodes to air? What made you call quits? Here's to sharing what we've been watching lately:
Memory of Encaustic Tile
Synopsis: Shao Xue, Zheng Su Nian, and Zhang Qi are childhood friends who have grown up together. Their parents all work (or have worked) in the antique and museum trade, dedicating their lives to conserving priceless cultural artifacts. But as they get older, the friends' lives start to take different turns, and their feeling toward one another start to change. Zheng Su Nian's mother, who has a great influence on both her son and Shao Xue, becomes dangerously ill. While for Zheng Su Nian, the loss of his mother will mean that he must take up her mantle, for Shao Xue, it inspires her to broaden her horizons, even if that means moving away from the neighborhood and friends she is so familiar with. She has secret feelings for Zheng Su Nian, who has also secretly been in love with her for some time. But Zhang Qi – whose true talent lies not with antiques but mathematics – also has feelings for Shao Xue. When he gets the chance to pursue his studies abroad, the trio comes to a crossroads in their young lives. Can love really be shunted to the sidelines so easily? Or will Cupid have something to say about the matter?
Review: Cries, I really like both the lead actors. Chen Yu Qi was so amazing in "Ashes of Love" and Lin Yi is just cute. However, this drama didn't quite do it for me. It felt similar to "Go Ahead" but not quite as heartfelt. (Btw if you haven't yet, you should watch "Go Ahead"!)
Overall Score: 3/10 (I ended up dropping it)
Be My Princess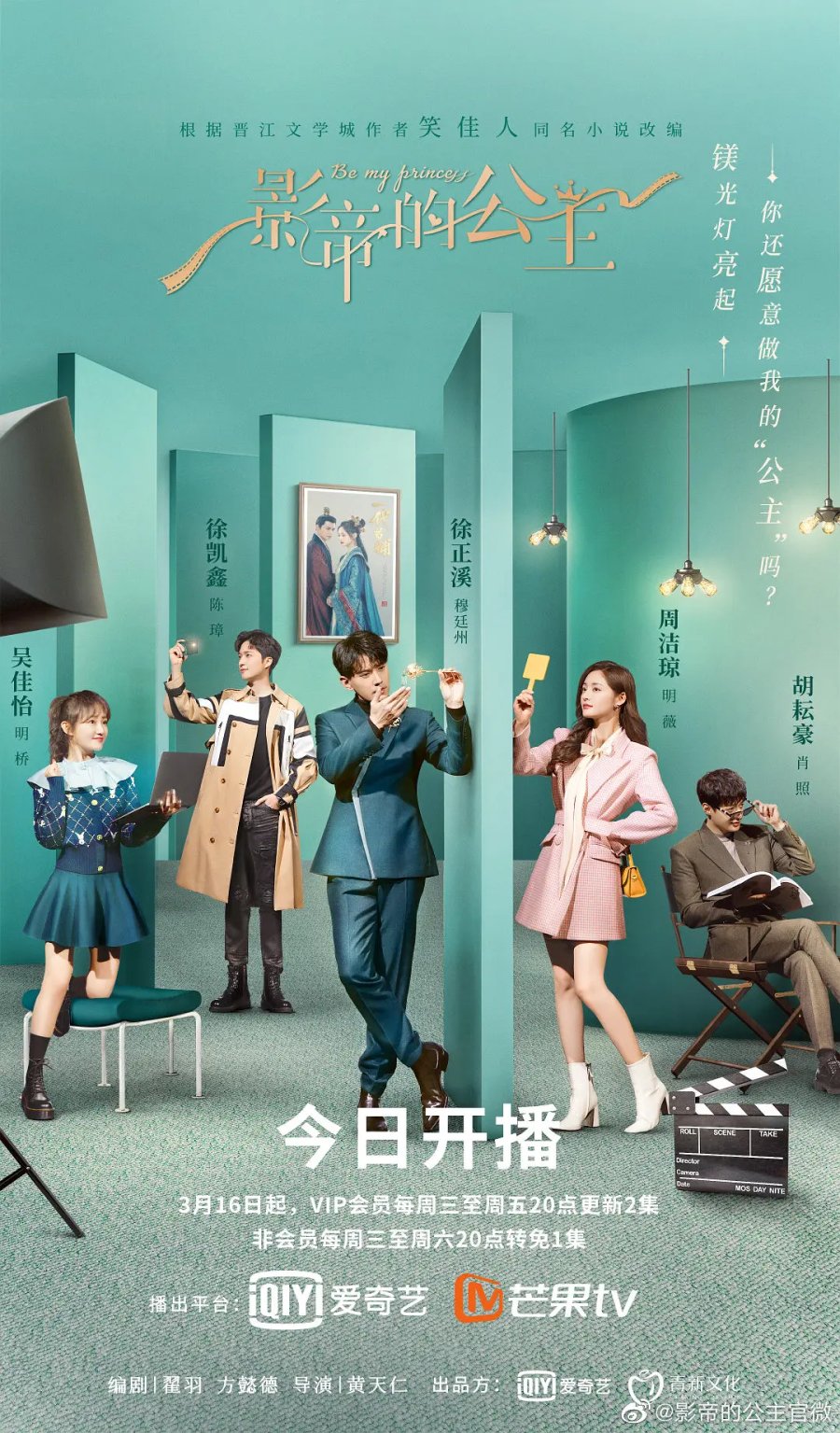 Synopsis: Ming Wei is a part-time translator who loves acting. She was unexpectedly selected to be the female lead of award winning actor Mu Ting Zhou's upcoming drama. There she enacts the love story between a princess and a master in Ming Dynasty with Mu Ting Zhou. After an accident which caused Mu Ting Zhou to lose his memories, he only remembers Ming Wei who he protected dearly as the princess in the drama. In order to help Mu Ting Zhou recover his memories, Ming Wei starts taking care of his life.
Review: Another drama that I was excited about because I recently discovered Jeremy Tsui in "The Autumn Ballad" but this ended up being pretty meh for me too.
Overall Score: 2/10 (I ended up dropping it sadly)
Under The Skin
Synopsis: The young painter Shen Yi resigned from the Academy of Fine Arts and entered Haicheng Public Security Bureau mysteriously. Interpol Captain Du Cheng was furious and said that he would never accept those who caused his comrade to be killed in the police force. Five years ago, Shen Yi, who was still a student, was sketching on the street. A man took a picture of a child and asked him to draw what the child would look like as an adult. However, this painting caused Haicheng detective Lei Yi Fei to be exposed as an undercover agent and he was killed. And Lei Yi Fei happened to be Du Cheng's long-time friend and confidant. The strange thing is that, no matter how hard Shen Yi tried of recall for a few years, he couldn't draw the face of the man who asked him to paint the child's photo. Five years later, the guilt became heavier. In order to find out the truth, Shen Yi accepted the invitation of Director Zhang of the Public Security Bureau and became a portraitist of the Interpol Team. Under Zhang Ju's persuasion and arrangement, Du Cheng had to accept that he became a colleague with Shen Yi, but he was still full of annoyance and despised Shen Yi's "drawing to solve cases," and the two became the "ticking bomb" in the team. However, in several collaborations, Shen Yi has repeatedly cracked the "dead end" of cases with his "three-year-old painting", "drawing based on audio," "micro-color discrimination" and other stunts, which slowly started to impress Du Cheng. More importantly, the truth of Lei Yi Fei's death is still buried in Shen Yi's memory. On the way to find out the truth of Lei Yi Fei's life and death, the two people who were pursuing alone gradually untie their knots and rely on each other. In the end, "the heaven-matched partners" work together to uncover the dust-covered secrets and create a new world for each other.
Review: I was skeptical about this drama but really enjoyed it. Would recommend it!
Overall Score: 8/10
The Oath Of Love
Synopsis: Lin Zhi Xiao, who is a budding cellist and a junior in the music department at her university is determined to achieve her dreams. Her world comes to a grinding halt when her father is hospitalized and diagnosed with cancer; she and her mother must face many uncertainties. Gu Wei, the doctor in charge of her father's treatment who has been going through a rough time of his own, enters her life firstly in a most awkward and unexpected way. However, as they get to know each other, they begin to form an understanding. As time progresses, they start growing closer. But will love follow — and will they be able to finally find the happiness that they both need so much?
Review: Was super looking forward to this because of Yang Zi and Xiao Zhan, two of my favorite actors. However, I think this drama ended up just being okay. The way they fall in love is pretty abrupt and not really a gradual thing. This wasn't a favorite for me either.
Overall Score: 6/10
Who Rules The World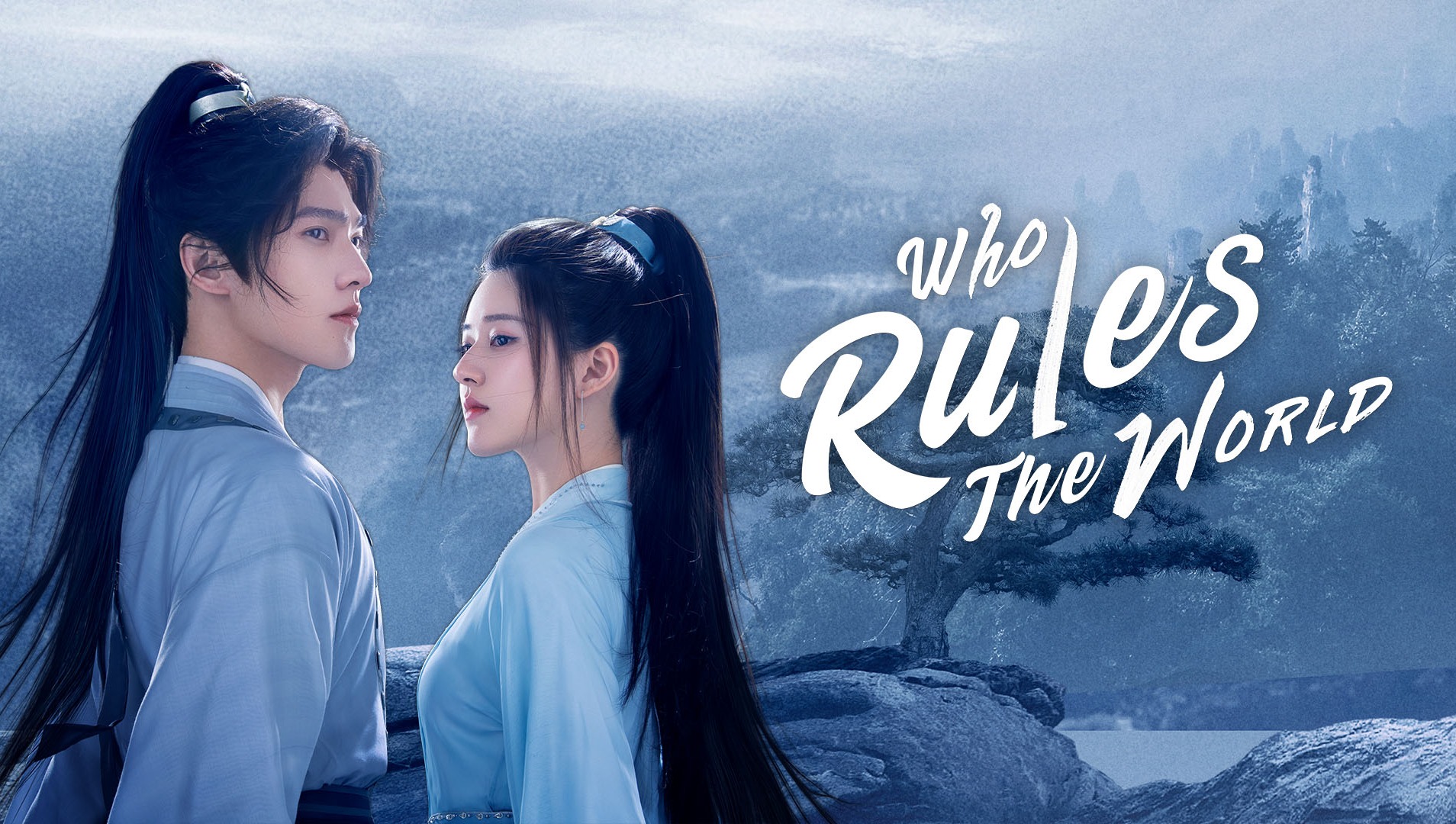 Synopsis: Hei Feng Xi is handsome and elegant while Bai Feng Xi is majestic and unrestrained. Opposites attract as both are unrivaled in skill and intellect. Caught in the warfare and chaos of the martial arts and political worlds, the flowers of love begin to bloom amidst the blood that has been sacrificed within the last ten years. Trying to keep their identities hidden, they constantly have to be three steps ahead when dealing with much political unrest, betrayal, infighting, and the ultimate battle for the imperial throne. They join hands, seeking justice, while trying to calm the ever growing uncertainty brought on by an unseen malice. But will their love bring peace to a chaotic time and who will ultimately rule the world?
Review: Another super hot Chinese drama that just finished airing! Two of my fave Chinese actors – Yang Yang and Zhao Lu Si (side note: she's super young and I can't quite believe it) – and they make such a good pair in this drama. I was expecting to really like this drama and I did, but it wasn't an amazing drama. It was lacking a bit of something – not intense enough, not enough anticipation, not enough romance? It felt like "Nirvana in Fire" which is my all-time favorite drama but the little brother version.
Overall Score: 8/10
https://pinkletterdays.com/wp-content/uploads/2022/05/who-rules-the-world1.gif
765
1442
pinkletterdays
http://pinkletterdays.com/wp-content/uploads/2021/06/PinkLetterDays.png
pinkletterdays
2022-05-17 21:18:25
2022-05-17 21:24:08
What we've been watching (May, 2022)