What have we been watching this week? What kept you hooked for more or frustrated when you had to wait for episodes to air? What made you call quits? Here's to sharing what we've been watching lately:
Imitation
Synopsis: After her dreams of debuting as an idol are dashed due to a tragic incident involving the former member of her group at her entertainment company, Lee Ma-ha supports herself by impersonating the solo singer La Ri-ma at cheap events. She and the members of Omega III are given a second chance at stardom when Ji Hak, the former manager of the famed boy group Shax, recruits them to rebrand as his new girl group, Tea Party. Ma-ha suddenly finds herself thrust into the spotlight, using her La Ri-ma to gain Tea Party attention from the public—both positive and negative.
Ma-ha repeatedly encounters Kwon Ryok, Shax's most popular member, at various idol events. Despite his successful career, Ryok is still haunted by the disappearance of group member Lee Eun-jo during a concert three years prior. While initially annoyed by Ma-ha, he develops feelings for her and they start a secret relationship that puts their careers at risk. Lee Yu-jin, Ma-ha's close friend and fellow idol, notices their budding romance and determines to protect Ma-ha from Ryok and lead his own group, Sparkling, to dethrone Shax as the top boy group in the industry.
Review: This was such an unexpected delight. I was initially extremely skeptical about this drama because…a drama about kpop idols did not scream interesting to me. My coworkers wanted to watch it and so we watched it together, and boy this was such a rollercoaster ride. If you're looking for a light watch with a lot of cute and drama, this is it!
I loved the cast of members – if you're into kpop, a lot of them are current kpop idols. The dancing and singing was of course amazing. Many parts of this show made my heart race and I felt like I was at an actual concert. Would highly recommend this!
Overall Score: 9/10
Eternal Love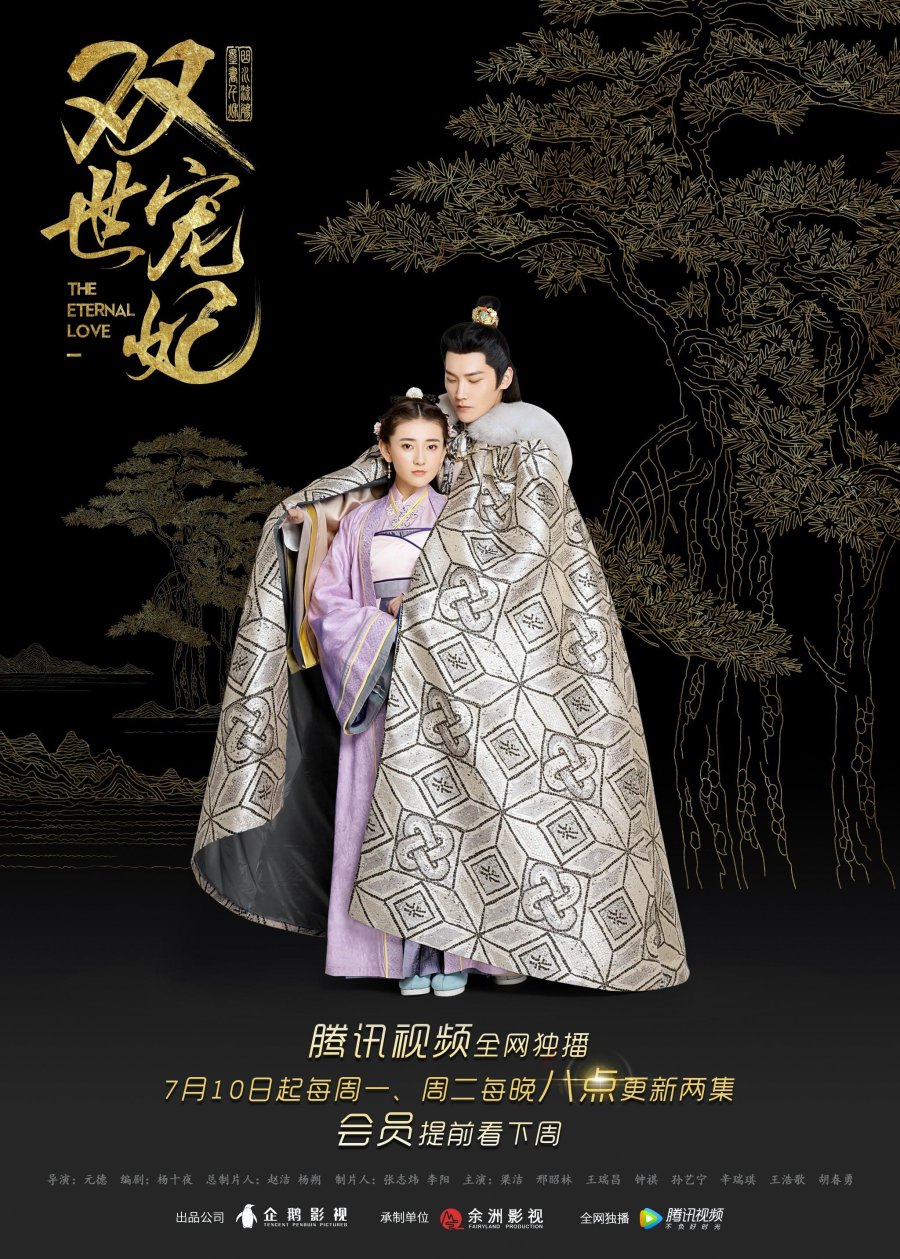 Synopsis: Mo Lian Cheng, the 8th prince of Dongyue, is forced to marry Qu Tan Er, who was already in love with Mo Lian Cheng's elder brother, Mo Yi Huai. Qu Tan Er tries to commit suicide before the wedding can take place. Instead of dying, Qu Tan Er wakes up with the soul of Xiao Tan, a real estate agent from modern times, in her body. Every time one of them falls unconscious, or tells a lie that is incompatible with the feelings they hold in their heart, the soul in control of Qu Tan Er's body switches. Although Qu Tan Er's body has the same outer appearance as Xiao Tan's original body, their souls are distinct and their personalities are very different. While Qu Tan Er is quiet and refined, Xiao Tan is loud, mischievous, and bold. Qu Tan Er's history with Mo Yi Huai and her different personalities raise Mo Lian Cheng's suspicions, but he soon falls in love with Xiao Tan. Xiao Tan tries every method she can think of to return to her own time, but nothing seems to work. Can Xiao Tan ever get back to the modern world?
Review: This had pretty good reviews and really catapulted Xing Zhao Lin and Liang Jie to fame but perhaps I watched this a few years too late? I was just not hooked into the story. Sorry but the dramatics were a little too much for me at times. The chase for this magical orb was also pretty silly. I don't really know what else to say because that's how I felt about this drama. I think I might have felt different if I had watched this back in 2017 when it was released.
Overall Score: 5/10
Meeting You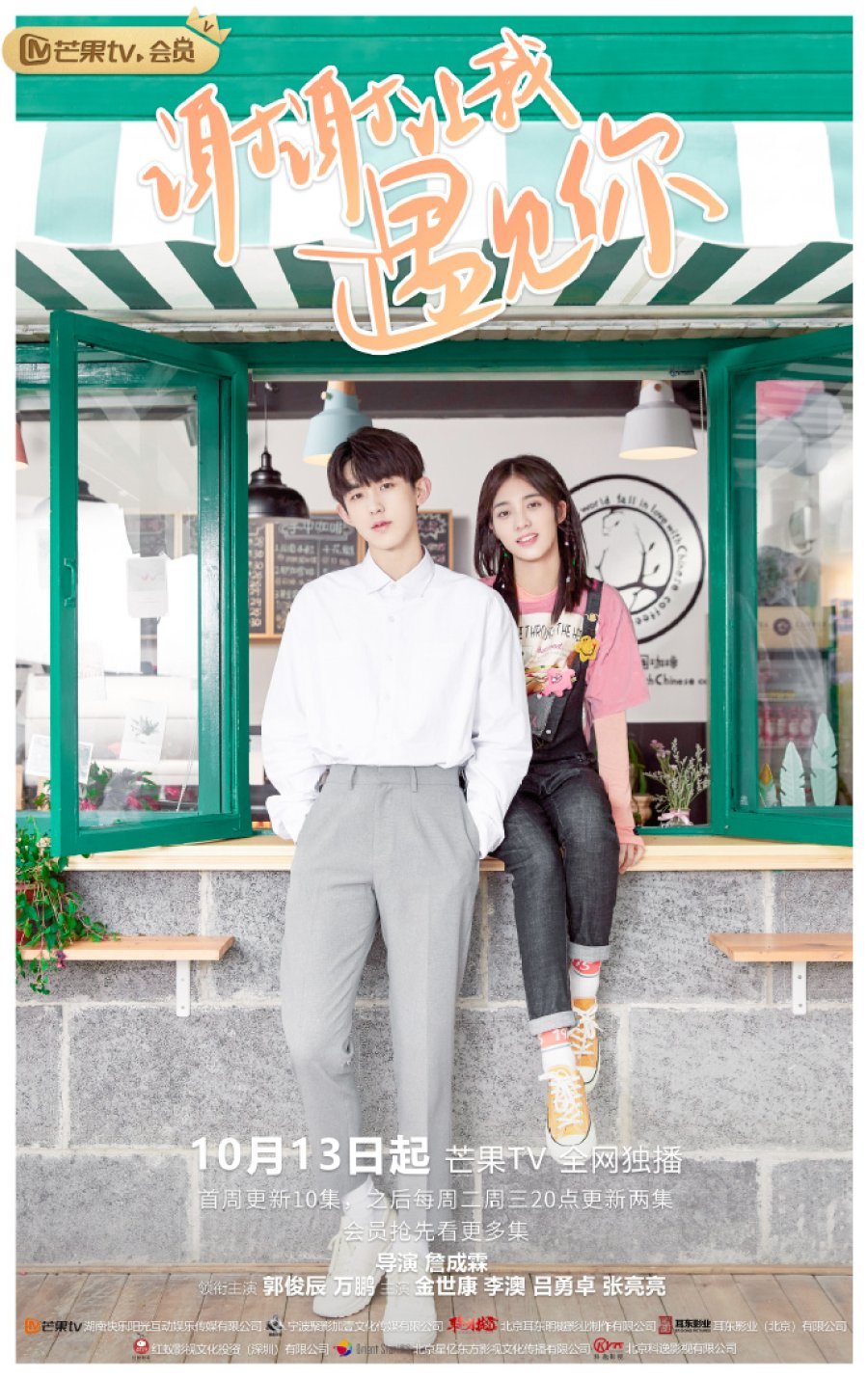 Synopsis: Born smart, Nan Xi never struggled with academics in school, but his time there wasn't easy. Living with social anxiety, he struggled to find his place in a world that always felt too big. Often overwhelmed by life swirling around him, he would be forced to retreat into himself. He wanted friends, but found that reaching out and connecting with others, was all too daunting. Xia Rui, an exuberant, talkative girl, is a true social butterfly. Surrounded by friends, she was often the center of attention, resulting in a school experience vastly different from Nan Xi's. They existed in what seemed like two different worlds, where their paths were unlikely to cross. That is, until fate intervened! Once strangers, now the best of friends, this unlikely pair has only drawn closer over the years, their friendship slowly blossoming into love. Can they continue to enjoy a lifetime of happiness together, despite their being total opposites?
Review: This was cute for the first few episodes when Nan Xi tried to take care of Xia Rui but she didn't know. This drama uses a common trope of meeting when they were kids and Nan Xi basically continued to have a crush on Xia Rui since then. The kids were however separated but were brought back together by the string of fate that had tied them together since childhood. What I liked was the fact that Nan Xi has social anxiety and is not your typical cool male protagonist. He doesn't like people to touch him, doesn't look people in the eye, and doesn't like to talk to others. Xia Rui is the complete opposite – she's bubbly, cheerful, and has a lot of friends. I loved how Xia Rui brought Nan Xi out of his shell and essentially "cures" him. A coming-of-age, feel-good drama that's great if you are in the mood for a high school drama.
Wan Peng, who plays Xia Rui, is truly in her element here. I wouldn't be surprised if this is her natural personality – bubbly and very bold. I enjoyed how instead of the guy being the hero, Xia Rui is the hero here. She protects him but he also protects her in his own timid ways.
Overall Score: 6/10
My Roommate Is a Detective
Synopsis: Set in the mid-1920s. A resourceful young police officer named Qiao Chu Sheng is on the trail of a brutal but devious killer. Realizing that the police force will need some extra help with this difficult case, he decides to form an elite crime-busting detective team. He reaches out to a young man who has recently returned from studying in Great Britain, Lu Yao. Qiao Chu Sheng has learned that Lu Yao has remarkable powers of deduction and a brilliant mind – and believes he can help crack this difficult case. To round off the team, he enlists the help of Bai You Ning, a focused young female reporter for a daily newspaper. A free-thinking, independent young woman, she has a strong sense of justice – and pledges to help catch the killer. The trio form a small detective squad that specializes in solving strange and unsettling murder mysteries.
Review: I love detective dramas and was pretty hyped for this because of Hu Yi Tian. They basically crack a case each episode and the first few cases zoomed by because it was so fresh. But at some point it felt like the cases started to feel the same and you already knew what to expect. Perhaps because the cases weren't developed for more than one episode, there wasn't much emotional attachment or detail about the cases.
Other than Hu Yi Tian, the other actors were good but I think the directing and plot weren't quite fair to them. They just didn't pay attention to the other characters. All Zhang Yun Long did was bring in Hu Yi Tian to solve cases. I think it tried to be a bromance drama but was halfhearted in that aspect. Similarly, Xiao Yan wasn't quite useful and it felt like she was there to be a pretty female love interest.
Overall Score: 4/10
Please Classmate
Synopsis: Senyong High School is composed of literacy students in North Campus and sports students in South Campus who dislike each other. The two campuses have been living together as rivals for many years. This year, the school decided to merge the two campuses. This news causes a great flutter. What's worse, Yuan Cai Xi and Ning Ze Yu from North Campus and Li He from South Campus who are both star students in their realm are put in the same class, and become desk mates. From then, they go through a series of conflicts and trials and grow up together.
Review: A cute premise – bookish smart students fight it out with athletic jocks. I was intrigued by the story. There's both friendship, growing up, and some romance lines in the drama. Sadly, nothing really held my attention and I quickly lost interest after the first few episodes.
Overall Score: 3/10
Hospital Playlist 2
Synopsis: Everyday is extraordinary for five doctors and their patients inside a hospital, where birth, death and everything in between coexist.
Review: I know there isn't much synopsis but that's because there isn't any major plot lines. This drama is about the lives of five doctors, their friends and families, and their patients.
I love Hospital Playlist 1 and 2. This drama is amazing and I had such a hard time getting myself to watch the last episode because I didn't want it to end.
I love love love all these characters and their relationships so much. I want to be friends with them in real life and I wish they were truly a crew of doctors working at a hospital in Korea.
It's hard to express what is so amazing about this drama. It warms your heart, gives you hope, and is just beautiful to watch. I beg you to please watch it.
Overall Score: 10/10
Kanojo wa Kirei datta (She Was Pretty)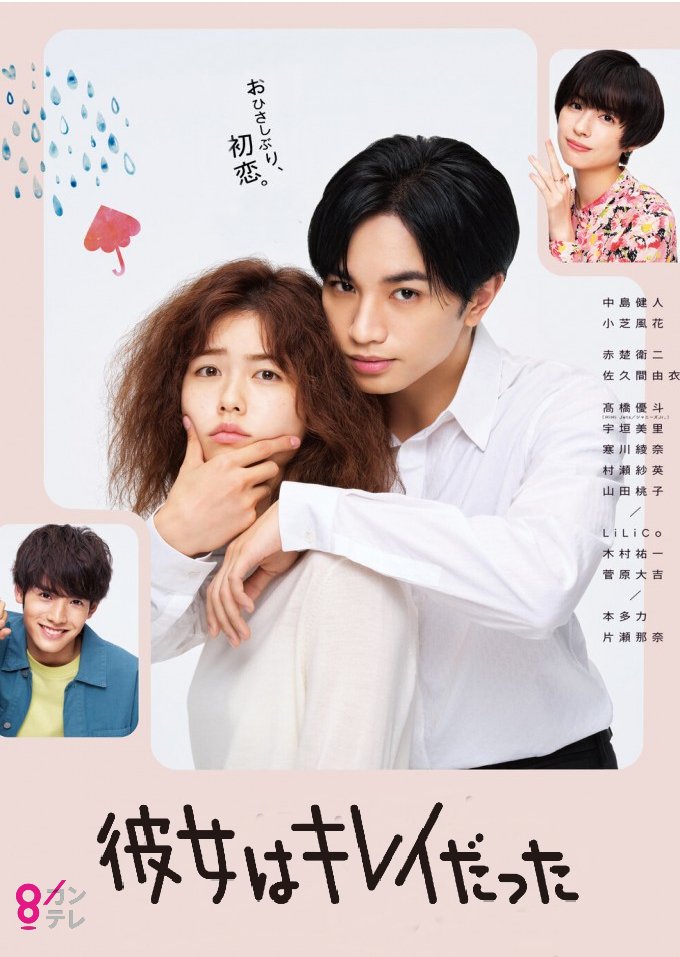 Synopsis: Hasebe Sosuke is the deputy editor-in-chief of the Japanese edition of the fashion magazine, 'The Most', a worldwide publication. He is a cold rationalist who was transferred from New York to complete a mission – either bring sales of 'The Most' up to beat the competitor's sales or close down the Japan edition. When he was young, he was overweight and often bullied. He is now good-looking and successful. On the other hand, his first love, Sato Ai, is unemployed and living with her best friend since her company went bankrupt. She ends up being hired as an intern at 'The Most ' and is an energetic, cheerful, and honest co-worker. She used to be a beautiful honor student when she was a kid but she is now self-conscious about her roughened appearance and so when she meets Sosuke again, she hides her true identity.
Review: I've watched the Korean and Chinese remake of this drama so I was interested in seeing the Japanese version. The Japanese version is hands down the best version! It's cute, heartwarming, and just so well cast. It's just 10 episodes and such an easy, wonderful watch.
It's about first loves falling in love again and makes you believe in seeing the beauty inside others. Sosuke falls in love with Ai all over again despite not recognizing her outer appearance as she's changed so much. In turn, Ai strives to be her best self despite not having the beautiful hair and skin that she had as a child.
I loved how condensed this drama was. It really touched on all the right parts and didn't have any fluff. It had all the elements of a Japanese drama and I think those elements helped this to really shine.
Overall Score: 10/10
An Incurable Case of Love
Synopsis: Five years ago, Sakura Nanase watched as a handsome young doctor stepped in at the last minute to save the life of a stranger. Enamored as much by his charm as she was by his professional skill, Sakura couldn't stop herself from immediately falling in love. Inspired by him, Sakura decided that she would go into the medical profession herself. Now, at twenty-two, Sakura is a rookie nurse who has just taken her first position at a local hospital.
Working hard at her new job, Sakura is surprised when she learns that the doctor she fell in love with all those years ago is working in the same hospital. But what's even more surprising is the fact that Doctor Kiari Tendo is nothing like she imagined him to be. Often referred to as the "Devil" at work, Doctor Tendo is a cold perfectionist who has no qualms about making snide comments and biting remarks to his co-workers. Despite this fact, Sakura works hard to gain Doctor Tendo's recognition at work and has no problem expressing her feelings about him openly and honestly. Her persistent nature earns her the nickname, "Warrior Chick" at work. Despite his numerous efforts to resist, Doctor Tendo finds his heart softening towards the tenacious nurse, Sakura.
Adapted from the manga of the same name by Maki Enjoji, "An Incurable Case of Love" is a 2020 romantic comedy drama directed by Fuminori Kaneko, Ryosuke Fukuda, and Kenta Tanaka.
Review: I loved this. This was a perfect short series of just innocent, supportive love. Sakura heals Doctor Tendo through her pure passion for her work and love for patients and others. Doctor Tendo guides and mentors Sakura into becoming a better nurse and person. This was a wholesome drama that I would highly recommend.
Overall Score: 10/10
In Time With You (Japan)
Synopsis: Mitari Yo is a manager at a company that makes shoes, while Ishida Ren works in urban redevelopment. They have been best friends for years, and their close platonic friendship dates back to their high school days. But on Mitari Yo's 29th birthday, they make a fateful wager – whoever marries first will receive a 300,000 yen (approx USD 2,780) cash gift from the other, providing the wedding takes place before Mitari Yo turns 31.
However, the duo soon discovers that love can be very unpredictable – and that Cupid can strike at the most unexpected moment. A young junior employee in Ishida Ren's company appears to be developing feelings for him, while things get even complicated for the friends when Mizusawa Ryusei – Mitari Yo's ex-boyfriend – reappears on the scene.
Who will claim the 300,000 yen prize? Will new admirers and old flames win the day? Or will Ishida Ren and Mitari Yo discover that their feelings actually go beyond friendship after all?
This drama is based on the Taiwanese series of the same name, which first aired in 2011.
Review: I really enjoyed the Taiwanese version and had to check this Japanese version out. This was wonderful. I loved the two friends, Ren and Yo. They are truly best friends – supportive of each other, supportive of each other's families, and just love each other unconditionally even when they didn't know that was love just yet.
Overall Score: 10/10
My Love, Enlighten Me
Synopsis: A young, 22-year-old hopeful and a kind-hearted, pop star named Nuan Nuan is forced to reinvent herself after the girl group she is a member of disbands on the night of its debut. Overnight, her dreams come to a halt as she gets kicked out from her idol trainee program.
While she struggles in her post-idol career, her life gets intertwined with a man named Han Che. Han Che is the younger brother of Nuan Nuan's best friend and they end up living together. Han Che is also a very successful sound and light engineer who also happens to have an impeccable memory and a cold personality. However, despite his amazing memory, Han Che misremembers something very important which later threatens to jeopardize his relationship with Nuan Nuan.
Meanwhile, Nuan Nuan, who has always had a keen eye for fashion, begins to explore her love of clothes and design. Although their relationship starts off as adversarial, Han Che and Nuan Nuan start growing fondness for one another. Han Che tries to help Nuan Nuan and she slowly starts to melt his icy heart.
Review: I was not the biggest fans of the ML and FL and it took me maybe three tries to get this going. This is an okay drama that uses common tropes. I found it somewhat laughable that this mid-twenties guy is sitting at the head of the table at the FL's lead company because apparently he is the big shot of a 5-person sound and light engineering company? This is your typical drama about a kind FL who works hard at life and ends up winning the heart of the cold, aloof ML who the other girls who are more successful covet but fail to win over.
After they get together, the drama starts having lots of "fillers" like episodes of misunderstandings, jealousy, etc. I lost interest after the second filler where one lead basically mishears what the other lead said and gets upset.
Overall Score: 5/10
https://pinkletterdays.com/wp-content/uploads/2021/10/Hospital-Playlist-tvn-180821-e1629275216924.jpeg
1270
2000
pinkletterdays
http://pinkletterdays.com/wp-content/uploads/2021/06/PinkLetterDays.png
pinkletterdays
2021-10-28 04:12:25
2021-10-28 04:12:28
What we've been watching (October 27, 2021)