What have we been watching this week? What kept you hooked for more or frustrated when you had to wait for episodes to air? What made you call quits? Here's to sharing what we've been watching lately:
Cute Programmer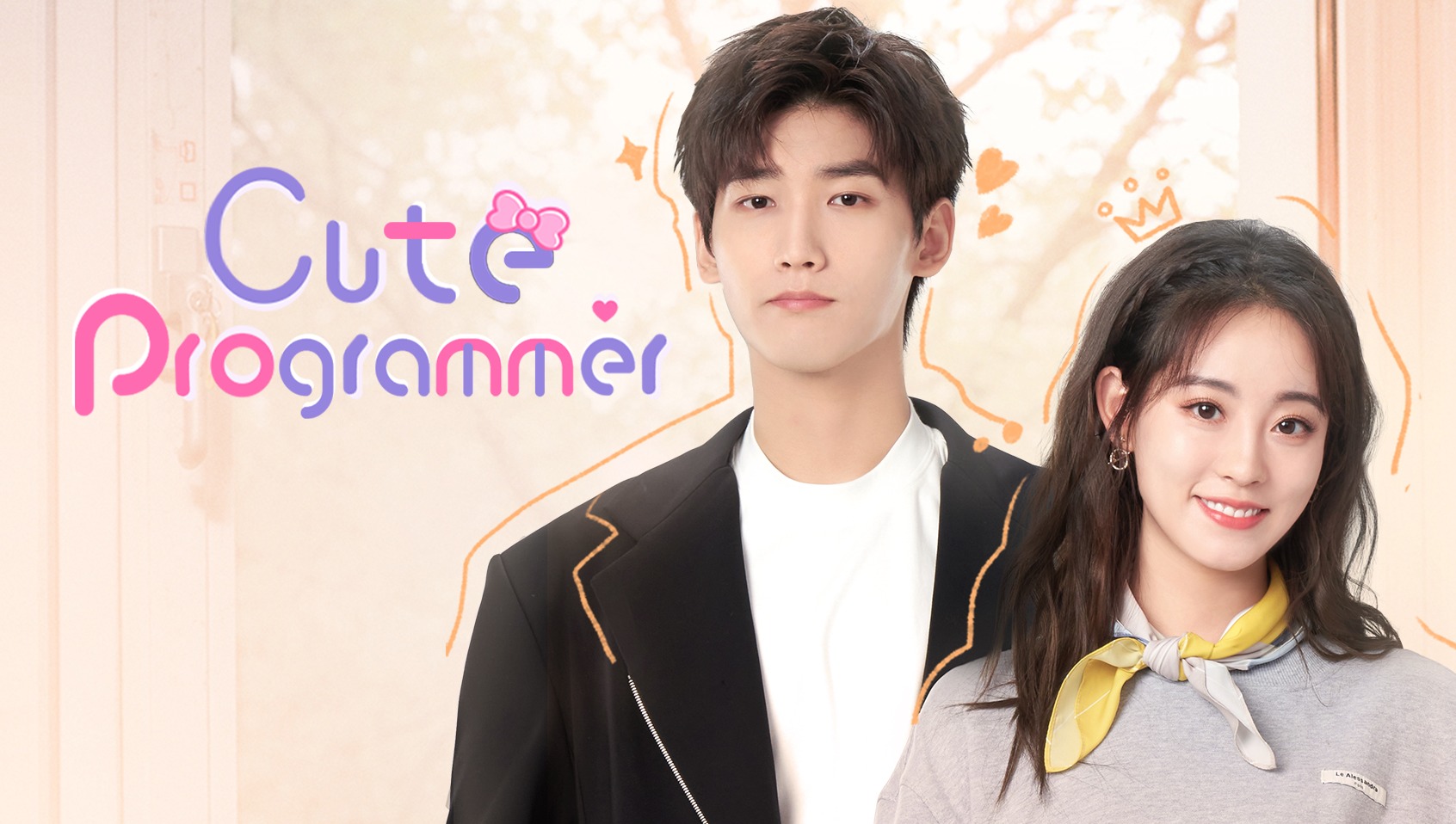 Synopsis: Lu Li is our cross-dressing female lead who fell in love with genius programmer, Jiang Yi Cheng, while she was in high school. Using him as her role model, she enrolls in the same university as him and also decides to be a computer science major. She works hard at her studies and wins multiple computer science awards. Her goal is to work at Jiang Yi Cheng's company after graduation but unfortunately, she finds out that his company has not recruited female employees for the last three years. To successfully be hired, Lu Li disguises herself as a man and manages to be hired by Jiang Yi Cheng's company. However, Jiang Yi Cheng is a difficult and demanding boss and she encounters many challenges in both dealing with work demands and hiding her identity as a woman. Through many twists and turns, she and Jiang Yi Cheng end up in a "contract marriage" and agree to stay together for one year. Will Jiang Yi Cheng reciprocate Lu Li's feelings?
Review: Xing Zhao Lin plays the male lead and this role is very similar to his other roles in "Eternal Love" and "You Are My Destiny" so it wasn't really that unusual. What was somewhat annoying about his role here, however, was his character was incredibly childish. I have no idea why the writers wanted to make his role feel like an overgrown male child but that was the vibe I got. His reaction to his employees, Lu Li, his best friend who is also his second-in-command, his parents, and even his ex-girlfriend was pretty immature and it made me lose respect for him as the male lead.
Bambi Zhu who plays Lu Li was the snakey "innocent" servant of Yang Mi's character, Bai Qian, in "Eternal Love" who falls in love with Bai Qian's fiancee and ends up having a child with him. She has the doe-like eyes which helps with the innocent-looking appeal. Her character in this show was pretty meh. She felt very one-dimensional here.
The side relationships between Lu Li's best friend and her childhood friend, and Chen Yi Ming and Jiang Yi Cheng's sister were also boring and honestly I couldn't understand why they were even getting together.
All in all, I did finish watching this drama in full but honestly because they kept the relationship drama till the very end, and I really wanted to see a happy ending. Otherwise, I would have dropped this way earlier. This is an extremely light watch so only watch if you can't be bothered to think about anything important.
Overall Score: 2/10
Your Sensibility My Destiny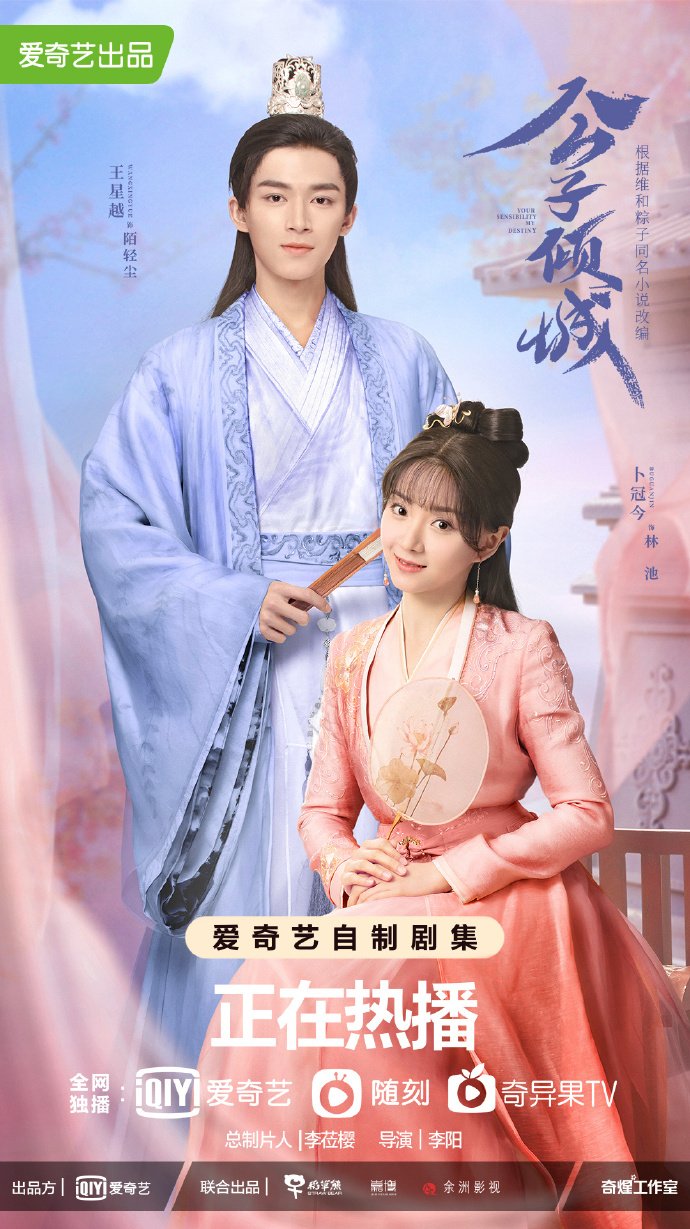 Synopsis: A quirky jianghu heroine meets a lonesome lord who has no emotions and no senses. After getting lost again due to her poor sense of direction while on a run from the people after her, Lin Chi mistakenly gets on the carriage owned by Mo Qing Chen. Through a series of accidents, Mo Qing Chen suddenly finds Lin Chi and realizes that she has the ability to make him feel. To bind him to her, he makes her sign a contract and they go through life with a series of unexpected events that deepen their relationship.
Review: I expected this so be a fluffy drama and it delivered. It was filled with a lot of humor and romance, and short bouts of angst, usually in relation to all the political drama. The drama had a lot of plot holes and also used the "damsel in distress" trope a lot but Mo Qing Chen is great eye candy and Lin Chi's monologues / way of thinking are pretty hilarious. The supporting cast also adds a lot of humor. It was kind of ridiculous how Lin Chi's shifu basically sold her to Mo Qing Chen but hey, anything to make her stay at his mansion right?
Overall, this was fine if you're looking for some historical romance comedy.
Overall Score: 3/10
My Dear Brothers
Synopsis: Since they were young, Shi Xia and her brother have relied solely on each other. So when Shi Xia's brother goes missing, she wastes no time in setting out to look for him. Searching far and wide, Shi Xia is magically transported across time, landing squarely in the middle of a Xianxia world. She runs into Hou Chi who is a highly skilled disciple of the Yu Hua sect. She also learns that her older brother, Shi Dong, is now the infamous Demon King, and sworn nemesis of the Yu Hua sect. Through a series of misunderstandings, Hou Chi becomes Shi Xia's "older brother" and risks his life to protect her. Under the care of both her brother and her brother's greatest enemy, Shi Xia finds herself torn between them. Will the strong bonds of family prevail over the unexpected tugging of her own heart?
Adapted from the novel "Jia Xiong You Zai Zuo Si" by You Qian, "My Dear Brothers" is a 2021 fantasy romance drama directed by Qiu Yu.
Review: If after reading the synopsis, you thought that this sounded like a silly drama, you would be right. In essence, the plot starts with the male lead being led to believe that the way to improve his martial arts ability or wugong is to have a younger sister or meimei. I mean, what? Why is this a valid plot? What kept me going for a while thought is how there was some funny and cute romance. There's a whole lot of illogical but entertaining scenes.
Overall Score: 2/10 (dropped at episode 8)
When We Were Young
Synopsis: Based in 1996, Yang Xi is spending her summer break training for a long distance run. One day, she is injured by a lab explosion while chasing a bike thief ruining her chances to compete.
When the school year begins, a new transfer student is introduced, Hua Xiao. He is an intelligent and reliable student with a hot-blooded exterior.
But when Yang Xi realizes it's the same culprit from her accident and that he's running for class president, a new rivalry and friendship begins.
Review: This is a lit cast with Wan Peng, Hou Ming Hao, and Zhang Yao. The actors all felt like they were in their element. Wan Peng excels at acting silly and kinda dorky. Hou Ming Hao is cute and a lovable character. Zhang Yao is angsty but a good friend. If you love high school / coming-of-age dramas, this is one for you.
The one plot flaw is that nothing really happens in this drama. There are a series of events and they grow up but I would say that I definitely got bored at sections.
Another interesting area was each character was good but not great (which I guess makes them realistic?). But, for example, Wan Peng is very dorky, impulsive, and not academic. On top of that, she also is just awkward in appearance and dressing. Hou Ming Hao is the super smart kid who doesn't need to study, but he's also a sensitive soul and secretly broods on his problems. If you're in the mood for a coming-of-age drama that feels realistic-ish, then this is a good one.
Overall Score: 7/10
https://pinkletterdays.com/wp-content/uploads/2021/10/maxresdefault.jpeg
720
1280
pinkletterdays
http://pinkletterdays.com/wp-content/uploads/2021/06/PinkLetterDays.png
pinkletterdays
2021-10-08 20:11:28
2021-10-08 20:11:38
What we've been watching (October 8, 2021)