What have we been watching this week? What kept you hooked for more or frustrated when you had to wait for episodes to air? What made you call quits? Here's to sharing what we've been watching lately:
Jun Jiu Ling
Synopsis: Chu Jiu Ling is the second princess of the former emperor. However, she discovered after her father's death that his murderer was actually her uncle, who became the current emperor. She tries to kill her uncle on her wedding day but was caught and put in prison. Her teacher, Jun Ying Wen, who is a physician, and her best friend, Jun Zhen Zhen, break into prison to rescue her. However, to prevent getting caught, Jun Zhen Zhen sacrifices her life and saves Chu Jiu Ling. Shortly thereafter, Jun Ying Wen also dies unexpectedly.
Chu Jiu Ling returns with a new a new identity, Jun Zhen Zhen. She travels to Jun Zhen Zhen's maternal family, the Fang family, and slowly gains trust and love from the Fang Family through her medical skill and intelligence. Through her outstanding medical skills, Chu Jiu Ling eventually becomes a beloved physician in the capital and changes her name to Jun Jiu Ling. She sets out to unravel the corruption within the political court and eventually discovers the truth behind her father's murder. In her journey to bring justice to her father, she becomes entangled in complicated relationships with three men – Zhu Zan, her childhood friend; Ning Yun Zhao, the nobleman originally betrothed to her best friend Jun Zhen Zhen; and Lu Yun Qi, the Imperial Guard she was forced to marry before her murder attempt of the emperor.
Review: I had such high hopes for this drama because of a strong love for historical dramas but this was a huge let down. The acting of Jun Jiu Ling was rather poorly done – she either vacillated between stoic and expressionless, and shedding tears uncontrollably. I couldn't understand her emotions well. It's hard to get behind and support any of the characters. Zhu Zan seems out of control and sometimes pretty silly. Ning Yun Zhao seems weak and somewhat spineless. Lu Yun Qi is probably the worst character – he loves Jun Jiu Ling but expresses that in strange ways. Additionally, the plot was just uninteresting. I really tried but this was just not my cup of tea.
Overall Score: 1/10 (dropped at episode 24)
My Bargain Queen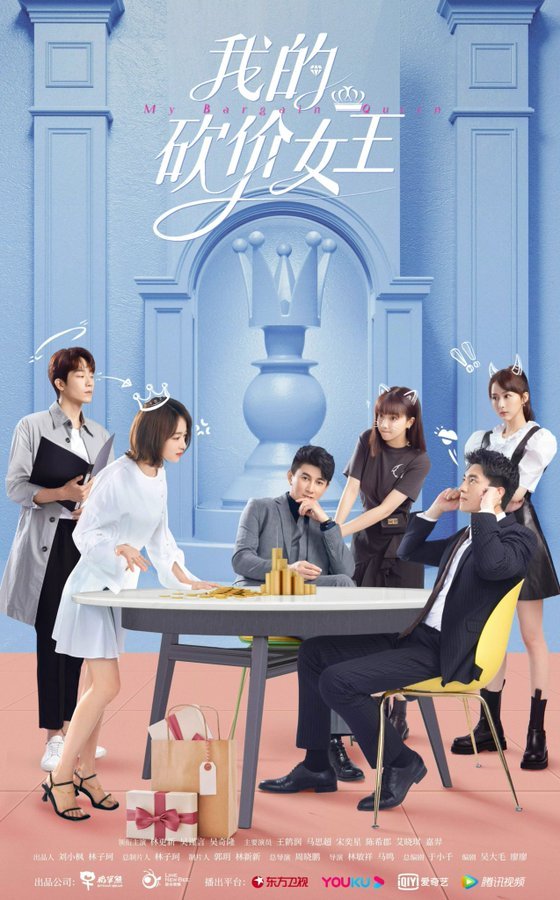 Synopsis: Xia Qian was abandoned by her fiancé, He Zhi Juan during their engagement party at Evergreen Hotel. In the midst of her misfortune, she gets entangled with the hotel's General Manager, Sheng Zhe Ning who mistook her for setting off the fire alarm at the hotel. Three years later, Xia Qian, who is now an owner of a company that offers "bargains" services, receives a job offer to arrange a wedding in the same hotel. There, she meets Sheng Zhe Ning again, and in order to be able to successful book the wedding at the hotel, she offers Sheng Zhe Ning her bargain services. However, as fate would have it, her client turns out to be her ex-fiancé and his new girlfriend who is Sheng Zhe Ning's younger sister.
Review: I was really prepared to like this drama because of Wu Jing Yan and Lin Geng Xin. However, the plot didn't really have a plot. It felt like a mash of multiple common drama tropes – abandoned fiancé who comes back stronger and lands the successful male lead, successful and workaholic male lead who is touched by the goodness of the female lead, etc. Multiple plot lines seemed to just resolve themselves. Even though her client ended up being her ex-fiancé and his new girlfriend, nothing really happened. The drama also set up Nicky Wu's character, Qin He Bo, as the antagonist who is betraying his best friend but his character didn't really seem good or bad. Additionally, even after finding out about Qin He Bo, Sheng Zhe Ning didn't really do anything. The drama just moved on with life. My biggest gripe with this drama was just the lack of a compelling story.
Overall Score: 2/10 (dropped at episode 18)
Forever and Ever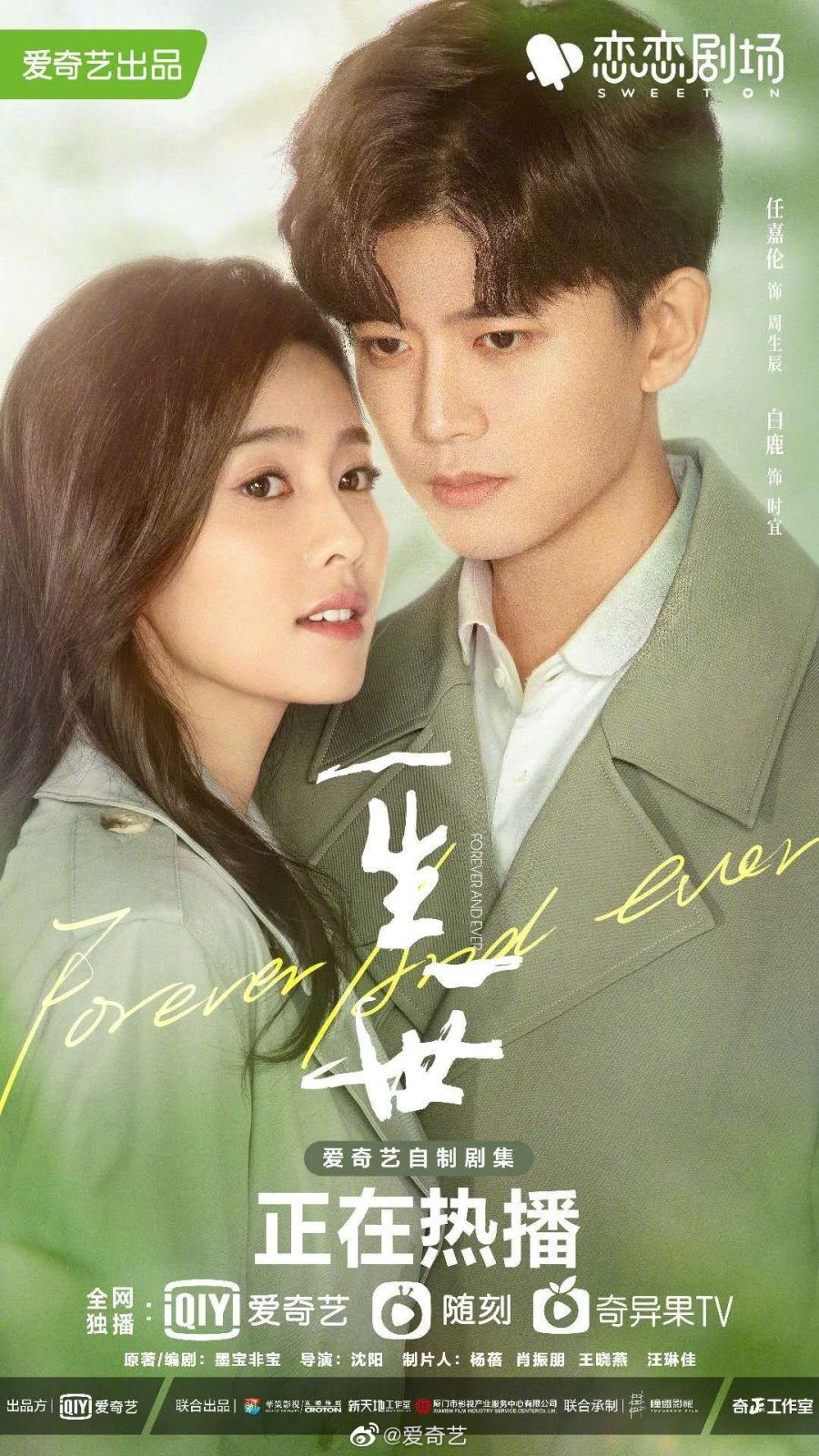 Synopsis: (Sequel drama to "One and Only") Shi Yi is a gentle, pleasant and low-key voice actress who is also the top in the industry. She runs into a chemistry professor Zhou Sheng Chen at the airport one day and strikes up a connection with him because of his name. They gradually develop a deeper understanding of each other and fall in love.
Review: The synopsis is short because the drama is pretty much just about how they fall in love. This is the sequel to "One and Only" so if you haven't watched that, this drama wouldn't make much sense because why would she fall in love with him just because of his name? This drama was pretty random for me even though I had watched the prequel. In the prequel, they were star-crossed lovers who let fate control their destiny. However, in this sequel, the main plot is about them getting together.
I think one of the biggest gripes for me was how their personalities flipped in this drama. In the prequel, Zhou Sheng Chen is her shifu and he is a general who protects the country. He's decisive, caring, and has been responsible for multiple lives since he was literally 12 years old. In this drama, Zhousheng Chen is extremely tentative, reserved, and awkward. I was like why drama, why would you do this to Zhou Sheng Chen! Allen Ren's charisma as Zhou Sheng Chen was kinda wrecked in this drama. At many points in this drama, he was very awkward and kinda creepy – like he stood outside her apartment balcony and just looked at it all night.
I loved the prequel but couldn't make it through the sequel sadly.
Overall Score: 3/10 (dropped at episode 16)
When A Snail Falls In Love
Synopsis: Xu Xu is a psychologist and criminal profiler. She joins Detective Ji Bai's team as a new recruit but Ji Bai is not impressed with her because she had failed the physical fitness test. He tries to get her kicked out of his team but his boss had given special permission for Xu Xu to become a police officer despite failing the fitness test. After working together on a few cases, Ji Bai understands Xu Xu better and decides to train her. While she's very talented in the art of profiling, she lacks physical ability and runs as slowly as a snail. However, over time, the teacher-student pair slowly fall in love in the midst of their investigations.
Review: This is a short 21-episode drama of about 30-minutes each and such an easy watch. I am proud to say that I binged this in two days and loved it. Wang Kai is just in his element here. The plot of the drama was interesting, layering mystery over mystery. The pace was also superb and you were never bored. The actors and supporting cast were also great – everyone represented their characters immensely well.
I think the main shortcoming with the drama was there wasn't much airtime devoted to their relationship so at some points it seemed strange to me how much their relationship had progressed. I didn't quite understand their chemistry but it wasn't to the point of unbelievable and I fully believe that if the drama had been a little longer, they would have been able to flesh that out more.
Regardless, I enjoyed this drama and would recommend it!
Overall Score: 8/10
https://pinkletterdays.com/wp-content/uploads/2021/09/snailcartoon.png
972
1740
pinkletterdays
http://pinkletterdays.com/wp-content/uploads/2021/06/PinkLetterDays.png
pinkletterdays
2021-09-24 17:02:41
2022-01-19 22:39:05
What we've been watching (September 24, 2021)