What have we been watching this week? What kept you hooked for more or frustrated when you had to wait for episodes to air? What made you call quits? Here's to sharing what we've been watching lately:
The Day Of Becoming You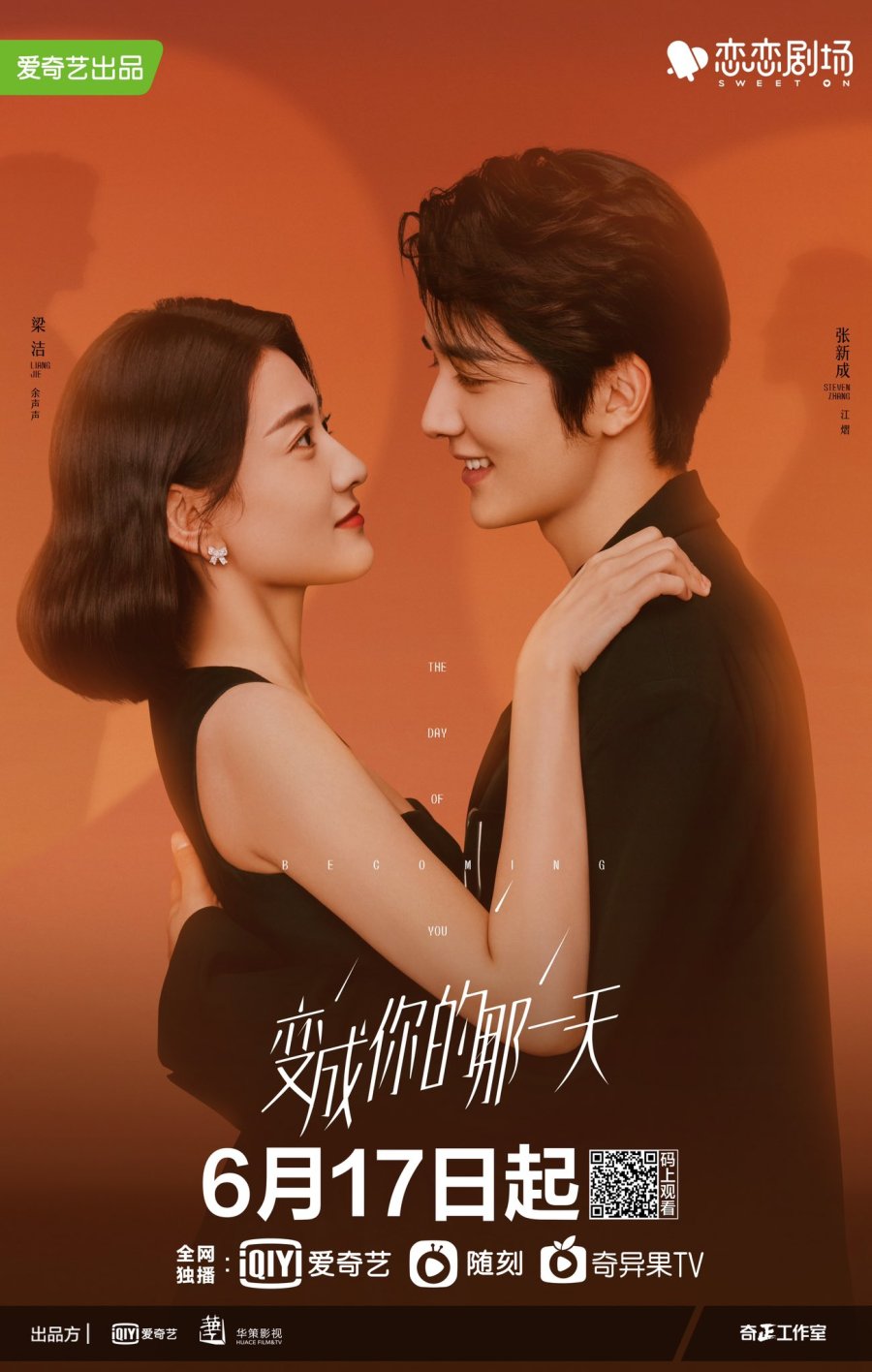 Synopsis: The leader of a boyband and an entertainment reporter are forced into many outrageous situations after they switched bodies. Jiang Yi is a big star in the entertainment industry. He is the cold and distant leader of a popular boy band. In reality, he's simply not good at expressing himself ever since his parents divorced when he was young. Meanwhile, Yu Sheng Sheng has become an entertainment reporter who keeps running up against a stone wall at work. Their lives were not meant to intersect, but an accident results in the two exchanging bodies on their birthday which happens to fall on the same day. The sudden change catches them off guard and with only each other to turn to for support in the days and nights that followed, Jiang Yi and Yu Sheng Sheng gradually fall in love.
Review: I've been following Steven Zhang for a while after first seeing him act in "My Huckleberry Friends" which was cute. His later dramas – e.g., Go Ahead, Skate Into Love – were also pretty good and I will generally try to watch a new drama that he is in. I am not really a fan of body-switching-dramas but this drama was hilarious. Steven Zhang's acting was on point and he really stole the show. It wasn't that Liang Jie was bad by any means, it's just that Steven Zhang was so good. I didn't realize that I needed this comedy and I didn't realize that this was going too be a comedy but there were so many points in the first few episodes where I would burst out laughing because of just how amazingly funny it was.
And then the drama also delivers on the romance. The romance was also serious and philosophical, which was a nice contrast to the comedy. This is the same writer as Go Ahead so it made sense that there was a great story around all of the supporting cast and the writing was so seamless.
Overall Score: 8/10
Sweet Teeth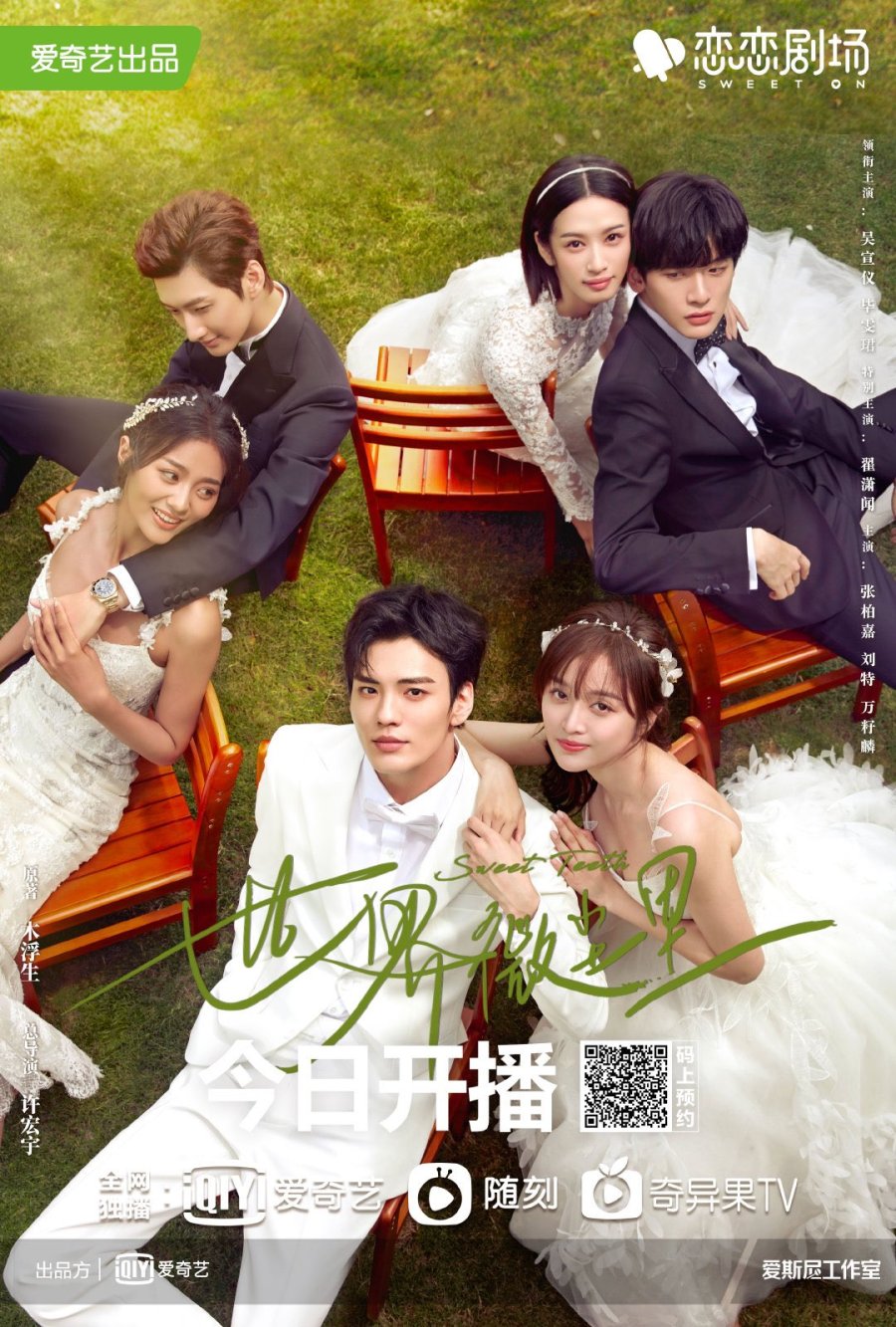 Synopsis: Dentist Ai Jing Chu, who also teaches at Donghu University, is known to be the most handsome man at school. University librarian Zeng Li, however, is prejudiced against him because of a little misunderstanding. When Zeng Li's mother forces her to get braces, she tries to avoid Ai Jing Chu at all costs, but eventually still ends up becoming his patient. As the two interact more and more with each other, Zeng Li realizes that Ai Jing Chu is actually a very professional and caring person, and starts to develop feelings for him. Ma Yi Yi and Wu Ying are Zeng LI's best friends whose life also undergoes change due to Deng Hao Ran and Liu Yu Cheng respectively
Review: I liked Betty Wu, the actress who plays Zeng Li, after seeing her in Douluo Continent. She's cute and not a bad actress but her characters are also very similar in personality. This drama is your typical cute innocent girl meets handsome aloof guy. It's not bad but it's also not great. I was kinda of bored by episode 7 and it shows. It's been over 2 weeks and I've only gotten to episode 10. The good thing is this drama is pretty short – just 22 episodes. The bad thing is other than how good looking the cast is – if you've watched "Please Feel At Ease Mr Ling", Liu Te is also part of the supporting cast in this drama – the plot is pretty meh. I've kept going because I like the cast but I'm ready to drop this once the confession happens.
Overall Score: 5/10
https://pinkletterdays.com/wp-content/uploads/2021/09/the-day-of-becoming-you.jpeg
840
1200
pinkletterdays
http://pinkletterdays.com/wp-content/uploads/2021/06/PinkLetterDays.png
pinkletterdays
2021-09-15 15:11:14
2021-09-15 15:11:23
What we've been watching (September 15, 2021)