What have we been watching this week? What kept you hooked for more or frustrated when you had to wait for episodes to air? What made you call quits? Here's to sharing what we've been watching lately:
A Little Thing Called First Love
Synopsis: Xia Miao Miao is a shy and down-to-earth girl who is also not pretty. She transfers to a new high school and ends up falling in love with the most popular guy in school after seeing him play basketball. Liang You Nian is not only good-looking but also the top student in school and good at everything he does, including art and basketball. Through a series of coincidences and the connection of Xia Miao Miao's classmate and best friend, who is also Liang You Nian's cousin, Miao Miao and You Nian grow closer together and Miao Miao tries to improve herself. Through her friends, she starts to learn about fashion and beauty, and studies hard to raise her grades.
Review: I really wanted to like this drama because I have a weakness for cute high school dramas but this one just didn't quite do it for me. I felt like the drama was just trying to make fetch happen (if you get the Mean Girls reference). For one, Miao Miao was not only portrayed as "ugly" – she had crooked teeth, dark skin, glasses, curly hair (all of which really made this actress not very attractive), but she was also portrayed as dumb. She failed her math exam and was lousy at art although her dream was to be a fashion designer (what?). I was really confused by this. In "A Love So Beautiful" for example, the female lead was also portrayed as academically weak but actually talented at drawing and eventually became a book illustrator which actually makes sense. In this drama, however, I just couldn't see any redeeming quality for Miao Miao. Even though she runs errands on behalf of her mother and younger sister, you couldn't even count her as serving because she would grumble about those errands and do them begrudgingly.
Overall Score: 2/10 (dropped)
Radiation House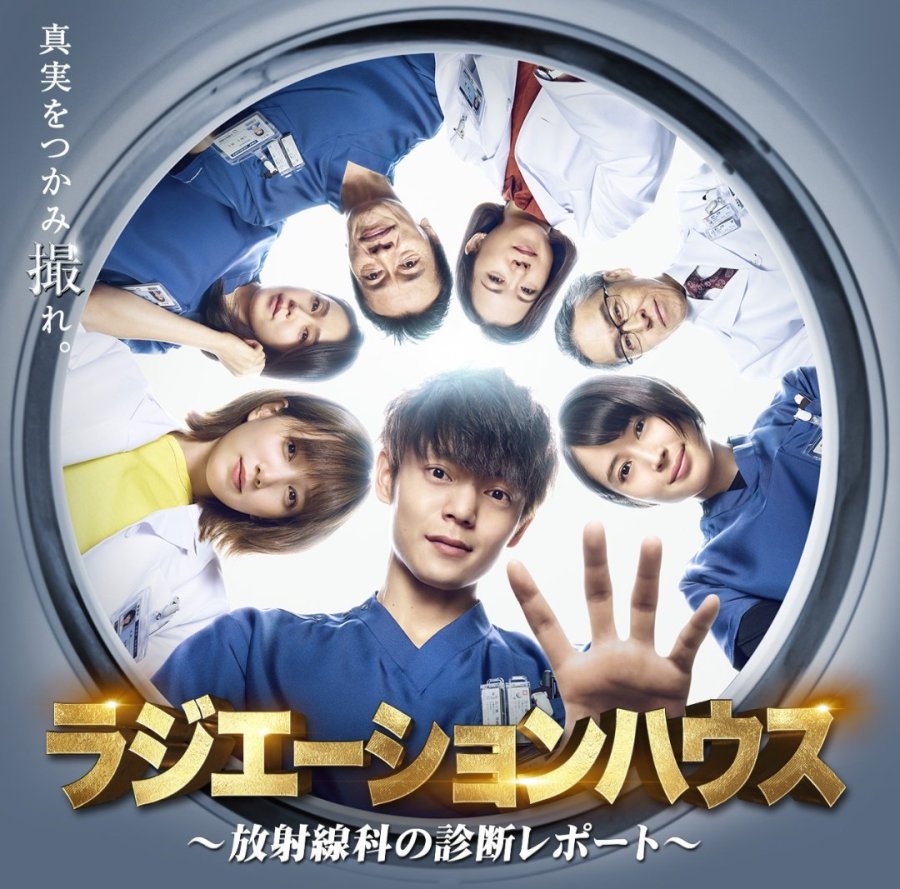 Synopsis: Iori Igarashi is a licensed radiologist in the U.S. and is a very talented one. He was recognized for his work and intelligence by a top radiologist in the U.S. However, he returns to Japan and begins to work as a radiographer technician in a lower tier hospital. An Amakasu is also a radiologist at the same hospital where Iori now works. Her father used to be the director of the hospital but retired after he fell ill. She puts a lot of pressure on herself because of her father's reputation. She rarely smiles because her older brother had an accident when she was young and he passed away. She wants to help patients but she places a priority on administrative rules and running the hospital efficiently. She seems to look down on radiographers but after meeting Iori Igarashi, she changes her opinion of radiographers. Iori hides the fact that he is actually licensed as a medical doctor so that he can work with An and support her through taking good photographs. This is because of a childhood promise that they had made. However, An had actually forgotten that promise because she had buried away memories of her childhood after her brother passed away so traumatically.
Review: After "Unnatural" which is another Japanese "investigative" drama (and one you should watch!), I was looking for something similar and stumbled on "Radiation House" as a recommendation. This was not as good as "Unnatural" and honestly lacked anything really exciting. The plot lines were predictable. To be clear, it wasn't bad per se, but just not great. I stayed for Tsubasa Honda who is one of my favorite Japanese actresses.
Overall Score: 4/10
You Are My Glory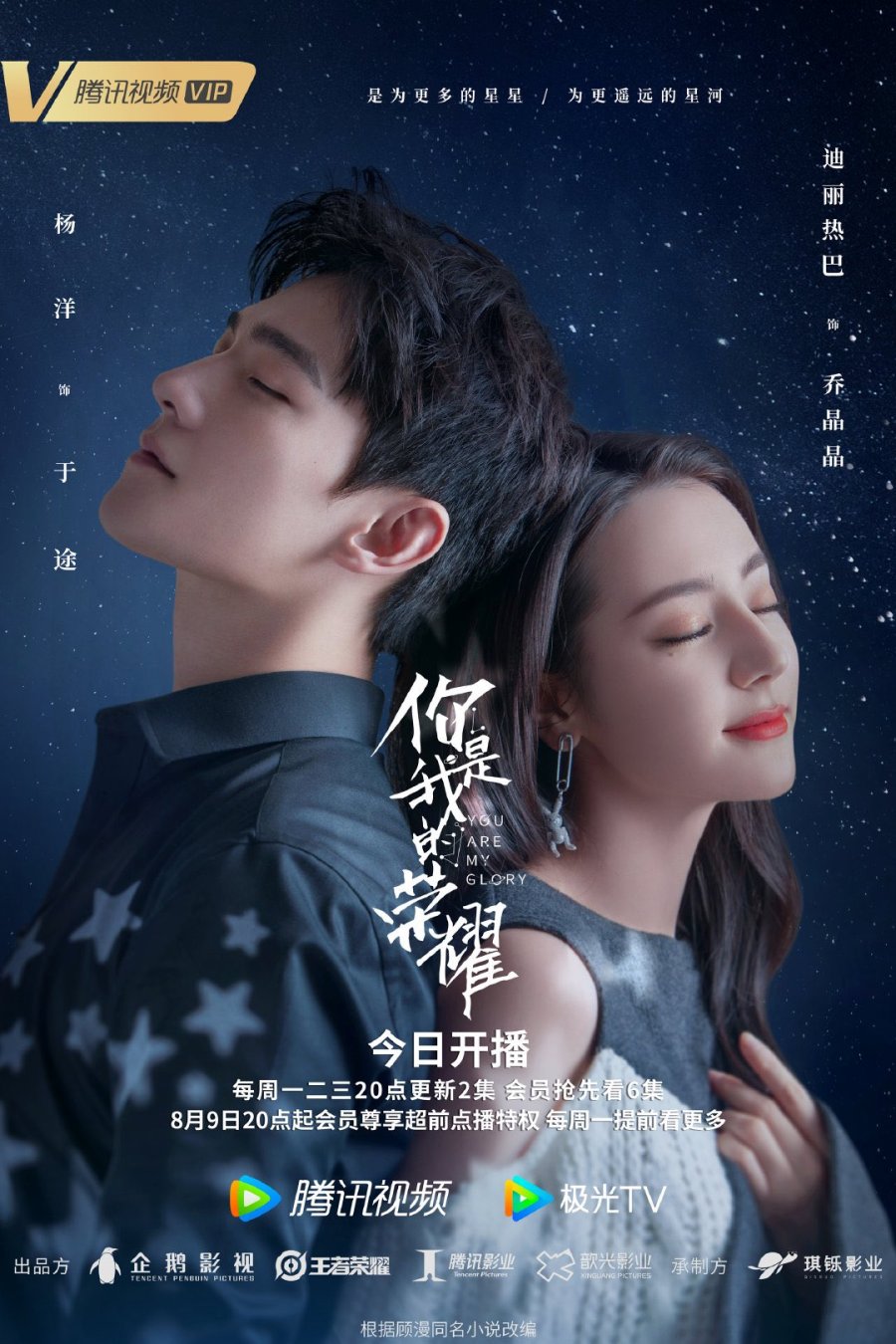 Synopsis: Qiao Jing Jing is a popular celebrity who was exposed as not being able to play a popular mobile game, for which she is the ambassador. She is forced by the game's sponsors to participate in a live competition to prove that she is actually good at the game. While practicing the game, she reconnects with her high school crush, Yu Tu, who is an aerospace engineer. She begs him to teach her and they grow closer. She uses all of her free to improve her gaming skills with Yu Tu as her coach. Yu Tu used to be a legend at their high school as he excelled academically. Jing Jing had confessed to Yu Tu in high school but he had turned her down as he did not think she would be a good partner for him. They had gone separate paths after Yu Tu went to Tsing Hua University while Jing Jing went to a different university. However, the mobile game ended up bringing them together once again.
Review: If you are a fan of either Yang Yang or Dilraba or both really, this drama is perfect for you. This was such an easy watch – great-looking leads, amazing chemistry, tidy plot, fun supporting cast. This drama really served up major doses of Yang Yang and Dilraba's relationship and their interactions were just so cute. It was pretty predictable plot-wise but I wasn't expecting anything beyond a cute romance with some really great eye candy. Came for Yang Yang and Dilraba, stayed for Yang Yang and Dilraba. The question is really how can two people be so good looking?
Overall Score: 7/10
https://pinkletterdays.com/wp-content/uploads/2021/08/1920.jpeg
958
1692
pinkletterdays
http://pinkletterdays.com/wp-content/uploads/2021/06/PinkLetterDays.png
pinkletterdays
2021-08-19 05:37:19
2021-08-19 05:37:21
What we've been watching (August 18th, 2021)