The Good Detective
Overview
Title: 모범형사
Synopsis: Kang Do Chang is a police detective in Incheon, South Korea. He has worked as a police officer for the past 18 years and is an upright and diligent police officer. Because he does not do the same dishonest things that other police officers do, he has not been promoted for a long time. Oh Ji Hyuk is a young, elite lieutenant who has been in the police force for the past 9 years. He graduated from the national police academy. He took a year long leave of absence and returns to the police force. He has a strong sense of justice and uses all tools at his disposal, including his considerable wealth thanks to his late uncle's inheritance bequeathment, to find out the truth. He suffers from severe insomnia because of childhood trauma where he witnessed his father being murdered right in front of him but was unable to identify the culprit. His own mother took her life after. They become partners and start investigating the mysteries surrounding a series of murders that Lee Dae Chul supposedly committed.
Lee Dae Chul was arrested by Kang Do Chang five years ago and was awaiting the death penalty. There had been sufficient evidence then pointing to Lee Dae Chul but new evidence has recently popped up, suggesting that there might be more that meets the eye. Lee Dae Chul's daughter, Lee Eun Hye, is reported missing and the detectives get involved. Kang Do Chang is put in a difficult position of compromising himself if he were to admit that the original arrest was a mistake. If the original arrest were to be overturned, Do Chang and all the police officers and prosecutors involved in the original case would be held responsible. Do Chang is caught between those who seek to abuse their power and seeking justice. He must decide which path to take. Will he choose to save a potentially innocent man from the death penalty or succumb to cowardly temptation to keep silent?
Jin Seo Kyung is a passionate newspaper reporter who gets involved with their investigation as she reports on injustice and corruption in the system. She has been a reporter for the past 5 years and was originally inspired to become a newspaper reporter because her boss, Yoo Jung Seok, had reported about the injustice that her own father had experienced. Oh Ji Hyuk's cousin, Oh Jong Tae, is a chaebol businessman who seems to be caught up with the secrets behind the murders.
Cast:
Son Hyun Joo: Kang Do Chang
Jang Seung Jo: Oh Ji Hyuk
Elijah Lee: Jin Seo Kyung
Oh Jung Se: Oh Jong Tae
Ji Seung Hyun: Yoo Jung Seok
Airing status: Completed
Number of episodes: 16
Genre: Modern Detective
Ratings:
Overall: 10/10
Modern Detective Genre: 10/10
Where to watch:
Netflix (english subtitles)
Recaps
[Episode 1]
Lee Dae Chul is arrested for a double murder but he denies the accusation and tells his teenage daughter on the way out that he will be back in an hour. Kang Do Chang is the police officer who makes the arrest. Lee Dae Chul is pronounced guilty in court and punished with the death penalty. However, for five years, Lee Dae Chul is not executed because there is a lot of political conflict around the death penalty. Some politicians are trying to abolish while others are trying to push it through.
Oh Ji Hyuk joins Kang Do Chang's team and becomes his partner, much to his consternation. No one thinks that Oh Ji Hyuk is a good detective because of his background from the national police academy. They think that he doesn't have any real experience in the field. On their first day as partners, detectives Kang Do Chang and Oh Ji Hyuk pick up a series of calls with perplexing connections to a closed murder case. The "culprit" is a man called Park Gun Ho and he walks into the police station to confess that he kidnapped the girl, who is Lee Dae Chul's daughter, Lee Eun Hye. The police officers are confused that he would confess just like that and guess that he's playing some kind of game.
Oh Ji Hyuk is at an auction for a very expensive, limited edition Swiss watch. There are only two of them in Korea and he wins the bid for an obscenely high sum. He's very wealthy because his late uncle, who was a chaebol businessman, had left him a huge inheritance. It turns out that the watch is important because one of the two murders in the very beginning showed a shady figure disposing of a body and accidentally dropping that same watch. Oh Ji Hyuk is brushing his teeth at the police station while wearing his new watch when the captain of the other Violent Crimes team, Captain Nam, in the police station notices it and comments that he should not wear fake watches. He clearly thinks that Oh Ji Hyuk couldn't have afforded that watch as a police officer on a government salary. Ji Hyuk eyes him suspiciously because it is quite shady how he is able to recognize the watch.
Park Gun Ho is revealed to be a former prison guard where Lee Dae Chul was imprisoned. He became a missionary. The police officers puzzle over why he would make this strange confession. He also has a seizure while in prison but ends up completely normal. He also recites scripture while in prison. It doesn't add up.
[Episode 2]
However, Kang Do Chang and Oh Ji Hyuk believe that his supposed "victim", Lee Eun Hye, is not in fact dead. Ji Hyuk gets information through her friend who had reported her missing and track down an alive Lee Eun Hye.
Jin Seo Kyung is a reporter who is controversial and passionate about justice. Her boss, Yoo Jung Seok, asks her to cover the Lee Dae Chul case and interview the families of his victims. She visits the former Prosecutor General who is currently in prison thanks to her investigative journalism that exposed his corruption. He tells her that Lee Dae Chul is actually innocent. Intrigued by emerging claims of Lee Dae Chul's innocence, Jin Seo Kyung asks Do Chang for a meeting.
Kang Do Chang and Oh Ji Hyuk can't do anything when Park Gun Ho is taken away by the prosecution. At that moment, Park Gun Ho seizes the opportunity, while surrounded by a media circus, to proclaim to the world that Lee Dae Chul is innocent and he was wrongly accused. Lee Eun Hye also shows up to tell Park Gun Ho that their act is over. He tells her not to give up.
Do Chang gets an anonymous email containing a video that, if not fabricated, is solid evidence that Lee Dae Chul is innocent. It shows him at a place which is far away from the crime scene at the time when the murders took place.
[Episode 3]
Unable to ignore new CCTV footage of Dae Chul, Do Chang and Ji Hyuk start digging into the case to look for answers. Ji Hyuk tries to dig up who auctioned off the watch. Ji Hyuk suspects that his cousin, Oh Jong Tae, was involved. He re-listens to a voice recording he has of a call with his uncle where his uncle had asked him if he had taken that limited edition watch when he was in high school. He hadn't which means the only other person was Jong Tae. Jong Tae had told his father that Ji Hyuk had stolen the watch from his study, which was a lie.
Do Chang struggles with whether to investigate the case and involve his team because the truth could threaten all of their careers. However, he keeps replaying what Park Gun Ho said: Lee Dae Chul is innocent!
Park Gun Ho makes a phone call to someone who had paid him to kill Lee Dae Chul in prison a few years back. He asks to meet the guy who gave that order. Jin Seo Kyung and Gun Ho meet and talk. She believes what he said about Lee Dae Chul being innocent.
Oh Jong Tae beats up one of his employees. Ji Hyuk sees everything when he pays his cousin a visit at the office.
The police chief compliments Do Chang in front of his colleagues. Do Chang is suspicious because he had never done that before and is the kind of police officer who had taken bribes to climb the ladder. The police officers watch the news in the police station and see that the order was given to push forward the death penalty. Seo Kyung's article had been the trigger to push the politicians to approve the death penalty and Lee Dae Chul is scheduled to be executed.
As they dig into the investigation, they find out that Detective Jang, one of the original two detectives on the case, had found the CCTV evidence that proved Lee Dae Chul was innocent. However, that detective had been killed and the case was reassigned to Do Chang who had made the final arrest.
Park Gun Ho meets up with the middle man who had asked him to kill Lee Dae Chul all those years ago. He gets stabbed and tries to hobble away. Seo Kyung gets a troubling call from Park Gun Ho. He had taken a photo of the real culprit who had stabbed him. The team rushes to the site where Gun Ho's phone signal was last spotted. They are too late and find his body there. Do Chang and Ji Hyuk go back to the building to try to find the missing cell phone.
Captain Nam from the other Violent Crimes team is responsible for the investigation of Gun Ho's death. He is acting sketchily because he tells his team to close the case as a suicide and report that the stab wound in Gun Ho's thigh was because of a loose nail in the building.
[Episode 4]
Seo Kyung visits the former prosecutor general in prison. He tells her that she was used to write that article about the victims' families. She remembers that her boss had told her to write that article and is suspicious.
Do Chang and Ji Hyuk visit Lee Eun Hye at the hospital as she was admitted for having epilepsy. Do Chang asks Eun Hye to tell him what she knows. Lee Dae Chul had asked Park Gun Ho for a favor after he had tried to kill him. It was strange that even though Dae Chul was on the death row, someone had paid Gun Ho to try to murder him in prison. He asks him to tell his daughter that he is innocent and begs him to do that favor for him. That's when Park Gun Ho had known that Dae Chul was innocent.
They use face matching to find that Jo Seong Dae is the suspect for killing Park Gun Ho. Do Chang tells Ji Hyuk that he's going to treat this case as a new one and assume that Lee Dae Chul is innocent.
Seo Kyung goes to meet Joo Yoon Seok and he tells he that she was approved to start as an official reporter at their newspaper company. She meets his brother, Yoo Jung Ryul, who is slated to become the next Minister of Justice. She realizes that Yoon Seok had used the article she had written to help remove the obstacles for his brother.
Ji Hyuk helps Do Chang take some cute photos of him pretending to be fishing so that the police chief would think that he is really taking some vacation and not secretly working on the investigation. They get news that Jo Seong Dae has an office. Meanwhile, Do Chang's sister, Kang Eun Hee, calls him. She is at the police station, furious because her ex-husband had filed a restraining order against her and she lost custody of their son. The reason was partly because Yoon Sang Mi, an officer investigating police corruption, had started an investigation into Do Chang's life and that includes the affairs of his sister and sister's ex-husband. Do Chang is angry at Yoon Sang Mi.
Ji Hyuk goes by himself to find Jo Seong Dae and finds evidence that Jo Seong Dae has a relationship with Kim Gi Tae, the former prosecutor general who is in jail. Jo Seong Dae's goons try to beat up Ji Hyuk but he easily beats them up instead. Ji Hyuk calls Seo Kyung and tells her that the suspect is a man called Jo Seong Dae. He sends her a photograph of him and she realizes that he is the one who is currently driving her to meet the former prosecutor general. She tries to get away at a gas station and calls Ji Hyuk. Luckily he arrives in time to save her and catch Jo Seong Dae.
Captain Nam does a press conference saying that Park Gun Ho committed suicide. Ji Hyuk and Seo Kyung are disappointed that he had clearly fabricated the conclusion and wrapped up the case without a proper investigation. The police also investigate Do Chang and his team.
Do Chang and Ji Hyuk talk to the victim's mother. They find out that she had a boyfriend then which wasn't in the police report even though it was basic knowledge to investigate the victim's surroundings. Do Chang remembers that the police chief had pressured him to quickly arrest the culprit and get him to confess. They meet up with the victim's friend who she shared the art studio with. Do Chang and Ji Hyuk find out that the victim, who was an artist, only drew portraits. She remembers that the people she had drawn were people who were rich and self-absorbed. She shares some sketches that the victim had used before doing the painting. Ji Hyuk flips through the sketches and recognizes her style as the same one of the painting hanging in Oh Jong Tae's office.
[Episode 5]
After discovering a connection between Oh Jong Tae and the woman murdered five years ago, the detective squad begins working on the case in secret. They find out that they had been dating and Jong Tae had been quite serious about her. They had met at a gallery opening and even gone to New York together. Ji Hyuk tells Do Chang that Jong Tae is kind of crazy – when he was a kid, he beat his dog, Happy, to death and then still put a photo of the dog on his table to look at it.
Seo Kyung announces to her reporter team that she wants to investigate Lee Dae Chul's case because she believes that he is innocent.
Ji Hyuk releases Jo Seong Dae and tells him to bring a message to his boss from him. Ji Hyuk tries to warn Seo Kyung off the case because she or her loved ones could get really hurt. She says that she is prepared and doesn't have any loved ones.
Do Chang gets his police team involved in the investigation. They pretend to be chasing a gangster, Joo Dong Pal, when in actuality, they're working on the investigation. Seo Kyung interviews Captain Nam and asks why he hadn't reported that Oh Jong Tae was a suspect on the initial report. He says that it's because Jong Tae had a solid alibi at the time of the murder.
They catch one of Jo Seong Dae's underlings and bring him in for questioning. He reveals that he had brought a man, Ko Jun Seop, to him many years ago. He saw Jo Seong Dae beat up Ko Jun Seop. Do Chang and Ji Hyuk go and look for Ko Jun Seop and find out that he was the victim's boyfriend five years ago. He tells them that he had confronted the victim about a watch and her relationship with Oh Jong Tae, and she had tearfully told him that she would settle things with Oh Jong Tae. Do Chang accuses him of cowardly protecting himself and not telling the police. Jun Seop says that he would have told the police if they had come to question him but they didn't.
Do Chang takes Eun Hye to his home after she is discharged from the hospital. Eun Hye goes to see her father in jail and he tells her that he is a horrible person and she shouldn't think of him ever again. She begs Do Chang to save her dad.
Do Chang and Ji Hyuk deduce that Jo Seong Dae found out about Oh Jong Tae through Ko Jun Seop and blackmailed him with that information. The team hand over the footage of Oh Jong Tae's alibi to the forensic team to investigate. Ji Hyuk discovers that there's something wrong with the video and there was a bug sitting on the screen and then flying off after a while. The footage was playing from another screen and captured by another camera which is why the time stamp was original.
[Episode 6]
Seo Kyung shares her suspicions and new found evidence with her boss. However, he later sketchily meets with Oh Jong Tae and assures him that he won't have to go to court.
Do Chang's team struggle with whether they should continue investigating the case or protect their own careers. Do Chang tells them that they should protect their careers.
Do Chang, Ji Hyuk, and Seo Kyung decide to apply for a retrial for Lee Dae Chul. Do Chang: The worst that can happen to me is I will get fired; the worst that can happen to Lee Dae Chul is he will die. Ji Hyuk tells Seo Kyung to investigate if Jo Seong Dae got orders from Kim Gi Tae, and whether Kim Gi Tae knew Oh Jong Tae. It turns out that Kim Gi Tae is also investigating the case through Jo Seong Dae. Jo Seong Dae tells him that it isn't the original person that he was thinking of.
The lawyer doing the retrial tells Do Chang and Ji Hyuk that he is not optimistic about the retrial. They have too little evidence. Do Chang says: "I was the detective who arrested Lee Dae Chul. I am now saying that Lee Dae Chul is innocent. That should be quite convincing." However, no matter how hard they look, they are unable to prove that Oh Jong Tae was the murderer.
Ji Hyuk tells the lawyer: What if the original detective testifies in court that he was wrong?
Do Chang: sends Ji Hyuk some side eye. Are you asking me to jump from into the fiery pit with a gasoline tank?
Ji Hyuk: smiles cutely and sends a cute finger heart to Do Chang
Eun Hye's friend is caught by Hong Du, the gangster boss. She calls Eun Hye to come and save her because it was Eun Hye's fault in the first place that she had to report her missing to the police and got in trouble. Eun Hye goes to find her friend. Hong Du threatens Eun Hye and in her anger, she starts having a seizure. He takes a video of her seizure. Eun Hye's friend had actually set her up and lured her to that house.
Our Violent Crimes team sets off to do their official work which is to catch a gangster called Joo Dong Pal. However, while they're staking out his usual spots, they spot another police team from Gwangju who is also there for the same purpose. They spot Joo Dong Pal and both teams race off to try to catch him first. There is some police rule that whoever arrests the culprit has jurisdiction. It's an intense race but luckily Do Chang's team ends up being the one who catches him.
Do Chang, Ji Hyuk, and the lawyer meet up again to discuss the retrial. The lawyer says that he had just talked to the judge and it seems like the judge is going to reject the request for retrial unless they can come up with something substantial. Do Chang says embarrassingly that there was an incident where the murder weapon was lost and then found again during the investigation so there is the possibility that it had been fabricated.
There's a media circus around the gang that Do Chang's team had arrested. Seo Kyung is also there as a reporter. She's impressed that Do Chang had the time to arrest them when he is also investigating the other case.
Seo Kyung: How did you have the time to catch this gang?
Do Chang: I have a secret. I have two bodies. I actually have a twin. He's investigating another case right now.
Seo Kyung: looks at him, stupified.
Ji Hyuk tells Seo Kyung that they need some media help because the judge isn't budging so when one of the reporters leaves the police station, she meets him to tell him that she has a bigger story for him to cover. The story is broadcasted on the news and it is basically part of the plan that Ji Hyuk and Do Chang had come up with to use public opinion to sway the judge.
Seo Kyung: He's too perfect. He won't listen to us.
Ji Hyuk: I'm sure he'll listen to God
They don't think it's enough so they use the catholic church to carry out a silent protest to put additional pressure on the judge. As a result, the supreme court approves the request for a retrial!
Do Chang and Ji Hyuk: excitedly head into the lawyer's office.
Do Chang: Did you see the news?
Lawyer: You would make a great actor. Your acting wasn't awkward at all.
Do Chang: We're actually going to get a job at a movie production company once we're done with this.
Ji Hyuk: You can be the villain. You would make a good villain.
Do Chang: No, I won't be a good villain. I'm fit to play a detective.
Ji Hyuk: Many detectives are like villains.
Do Chang: Are you saying I'm a villain?
Ji Hyuk: I'm talking about your looks.
Do Chang: What's wrong with how I look? You're the one who looks like a troublemaker. You totally look like a con artist.
Ji Hyuk: laughs
Do Chang: Don't smile, you punk.
Yoon Sang Mi tries to get information out of one of Do Chang's teammates but that teammate is loyal to Do Chang still. Do Chang tells Yoon Sang Mi that he is going to come clean that they had lost the murder weapon five years ago and he will confess to being the one who lost it vs. Sang Mi.
Assemblyman Yoo Jung Ryul tells his younger brother that his election is coming up and the committee will question his relationship with Oh Jong Tae so he should meet with him and get him to keep quiet about their relationship.
[Episode 7]
While in prison, the video that Hong Du had taken of Eun Hye having a seizure is shown to Dae Chul through another prison inmate. Someone had masterminded this to try and stop Dae Chul from going through with the retrial. Afraid of hurting his daughter, Dae Chul considers walking away from the trial. Dae Chul tells Do Chang, "When my daughter gets married, please walk her down the aisle for me." Do Chang and Ji Hyuk try to figure out why Dae Chul changed his mind. Ji Hyuk traces the video back to Hong Du and Oh Jong Tae.
Detective Jang's wife visits Do Chang. She is upset about the retrial because her husband had died in the line of duty so if the case was overturned, he would not have been deemed to have died honorably. She calls Captain Nam after and they converse suspiciously.
Ji Hyuk and Seo Kyung drink somemore and he buys her some expensive drink. She asks him why he doesn't drink and he tells her that he would die if he drank. She doesn't believe him so he gulps down one drink and immediately faints to the floor. They call an ambulance and the medic tells a frantic Seo Kyung that he's just sleeping. Ji Hyuk has such severe insomnia that one drink will put him straight to sleep.
Do-chang and Ji-hyeok chase down more information and the video that Dae Chul was working at a storage loading site two hours away from the murder scene is leaked. It turns out that Dae Chul had talked to the victim because he wanted to learn more about art school for his daughter, Eun Hye, who was talented at art.
Ji Hyuk finds out that Oh Jong Tae had been caught for a driving infarction at a location that was 10 minutes from the murder scene. He had made an illegal u-turn. They find out that Detective Jang's wife was the one who had sold the watch at the auction. They tell her that the watch was evidence of the suspected murderer and ask her to testify in court.
[Episode 8]
Captain Nam threatens Detective Jang's wife and tells her that she is risking her daughter's safety if she testifies in court.
The police chief puts additional pressure on the Violent Crimes team to tell them not to betray the police force and keep their heads down. The team struggles with the decision of whether to pursue the investigation. They all decide to continue working with Do Chang and Ji Hyuk to find out the truth. Ji Hyuk tells the team to protect Detective Jang's wife since she was a key witness.
Seo Kyung gets a recording that captures a conversation between the police chief and prosecutor. This is clear evidence that the investigation was corrupted and the evidence had been fabricated. Her boss tells her to keep quiet about the recording and to write an exclusive article. After she leaves, he makes a suspicious call to the police chief. He ends up not publishing the article and Seo Kyung confronts him. He tells her that if they publish that article, they would make enemies of the prosecution and police. She should pretend that she had never heard the recording if she wants to protect her career.
Do Chang and Ji Hyuk find out that Dae Chul used to take his daughter with him in his truck when he did deliveries. So there is no way he would have raped that girl in his truck while his daughter was there. She witnessed a man putting something into the truck, which turned out to be the victim's hair, but she doesn't remember his face.
It is trial day and the team lose sight of Detective Jang's wife. She calls Do Chang from the airport and tells him that she cannot testify in court. She cries in remorse and Do Chang tells her that he understands. He had asked too much of her. At the airport, Captain Nam gives her a plane ticket and tells her to not come back till after the retrial.
Seo Kyung drinks with Ji Hyuk again. She tells him that he should thank her for helping him continue on as a detective. He asks her what he should thank her for but she doesn't tell him.
The prosecutor interrogates Lee Dae Chul in private and puts pressure on him. If he wants to protect his daughter, he should say that he had accidentally murdered Detective Jang. He wouldn't be executed for accidental murder and that way both parties would win.
Do Chang takes the witness stand and testifies that the investigation was wrong. He admits to being the one to lose the murder weapon. However, Yoon Sang Mi is called to the stand and testifies that she was the one who actually lost the murder weapon, therefore calling into question the truth of Do Chang's testimonial. She says that it was left in her car trunk and no one could have stolen it during that time. At that moment, Lee Dae Chul stands up and admits that he had accidentally murdered Detective Jang. The prosecutor immediately latches onto that and accuses him of trying to get out of the other murder. Lee Dae Chul is sentenced to be executed.
Captain Nam and Oh Jong Tae meet in his car. Jong Tae gives him the expensive watch that was returned as evidence and tells him to not sell it again. He then asks, "I know who killed Yoon Ji Seon (the victim) but who killed Detective Jang?"
Do Chang and Ji Hyuk are at the columbarium paying their respect to the late Lee Dae Chul. Ji Hyuk notices Yoo Jeon Seok walk by.
[Episode 9]
We see a flashback of Yoon Ji Seon and Oh Ji Tae driving in the rain. The Violent Crimes team is made a pariah by the rest of the police force and no one gives them any work. Seo Kyung meets with the former prosecutor general who was released from prison with the new Minister of Justice's help. He tells her that she was manipulated by her boss to not release the recording. He says, "You can't kill yourself to save someone else. I understand."
Ji Hyuk and Seo Kyung meet and she is disturbed about the accusations. She shares the audio file that contains evidence of the police chief and prosecutor's collusion with Ji Hyuk. He asks her when she had gotten it. She says she had gotten it the night before the trial. He glares at her. She rebuts, "I'm already angry enough at myself." He tells her, "Lee Dae Chul died because of this. Because the police and prosecution had to bury this evidence."
Do Chang goes home wearily and is surprised by his Violent Crimes team who had planned a work celebration for him with cake. They congratulate him for working hard for so many years.
Do Chang and Ji Hyuk investigate the police chief to bring him down first. They play act having Ji Hyuk receive a call while he's in a meeting with the police chief and pretend that he received a call from the Civil Petition Division about an investigation into whether police executives took bribes. Do Chang and Ji Hyuk tail the police chief as he tries to get rid of his bribery evidence. They take pictures of the police chief trying to bury the evidence. Do Chang confronts the police chief back at the police station. The chief confesses that he had fabricated the murder weapon, not because someone had bribed him, but because he had genuinely thought that Lee Dae Chul had been responsible for killing Detective Jang, a fellow police officer.
Jong Tae schemes to destroy Ji Hyuk's detective career and gets Eun Hye's friend, Yu Na, to accuse Ji Hyuk of sexually molesting an underage minor. Jong Tae tells Jo Seong Dae that once Ji Hyuk is fired from his job, he should kill him. Captain Nam arrests Ji Hyuk. Captain Nam shows him CCTV footage of him entering the hotel room with Yu Na and they have evidence of the credit card receipt that shows Ji Hyuk had paid for that hotel room.
[Episode 10]
Ji Hyuk suspects that the arrest is just bait. Once he is a civilian, Jong Tae will try to kill him. This is confirmed when Captain Nam tries to convince him to resign in exchange for dropping the case. Seo Kyung looks for Yu Na to try and help clear Ji Hyuk's name.
The police chief comes to Do Chang and apologizes for his mistakes. Do Chang tells him he should go on his knees and apologize. The police chief kneels and apologizes to Eun Hye. He tells her that he didn't carry out a proper investigation due to his greed.
Do Chang's team revisits the scene of Park Gun Ho's supposed suicide. They are trying to see if there is any evidence that could help them. They find some blood over the edge of the ledge that Park Gun Ho fell from. They guess that Captain Nam had help getting rid of evidence at the crime scene and pull one of his subordinates into the interrogation room. The subordinate eventually admits that the evidence he had planned to submit to the NFS had gone missing from his car when he got there but he didn't want to admit his mistake. Captain Nam had helped him cover up his mistake by saying that it wouldn't matter since they were going to end the case as a suicide anyway. Through his car's blackbox, they find out that Captain Nam had been the one to take the evidence away from his car.
Eun Hye lures Yu Na out to get her to confess that she had set Ji Hyuk up. Seo Kyung and Do Chang had arranged so that they could record the conversation through wires. Ji Hyuk is released from prison.
Detective Jang's wife meets with Do Chang and Ji Hyuk. She tells them that there is no way Detective Jang would have taken bribes because he barely gave her enough money for living expenses. She had to work to earn money for their daughter's school tuition. Do Chang and Ji Hyuk discuss the possibility that this means Oh Jong Tae wasn't the one behind Detective Jang and might not have killed him.
Ji Hyuk: It could be Captain Nam who killed him
Do Chang: Do you think Captain Nam would have killed his own partner? Would you kill me for money?
Ji Hyuk: gives him a look
Do Chang: What's with that look?
Captain Nam calls Jong Tae and tells him that he hid the evidence of them killing Park Gun Ho. He threatens Jong Tae to leave him be and let him live in peace otherwise that evidence will come to light.
The team get the lab results back and the blood at the suicide scene matches Jo Seong Dae's blood! The team are off to catch Jo Seong Dae. Jo Seong Dae manages to escape and they give chase. One of the police officers corners Jo Seong Dae and they fight. He gets beaten up and Jo Seong Dae runs away. It turns out that this was part of Do Chang and Ji Hyuk's plan. They are currently surveilling Jo Seong Dae and at that moment, Oh Jong Tae comes by to rendezvous with Jo Seong Dae.
[Episode 11]
They had planned the fake capture to pressure Oh Jong Tae because they want to see how he would react. Funnily, they give that police officer a small cut on his appendix to pretend that he had actually gotten injured during his fight with Jo Seong Dae. The media news around the attack on this police officer becomes a big deal and the police successfully re-open the investigation into Park Gun Ho's death. They post Jo Seong Dae's picture on the news and ask for the citizens' help to work with the police to catch him.
Seo Kyung wants to write an article disclosing the recording of the police and prosecution colluding on the case. She tells her boss that she wants to check that the recording was done by the Civil Petition Division and will ask the Civil Petition Division first. There are some rules around reporting. She runs into Yoon Sang Mi at the Civil Petition Division. They argue about the process to verify recordings. Sang Mi turns Seo Kyung away coldly. Seo Kyung still writes the article but ends up making the source vague to say that it was recorded by a police officer.
The Violent Crimes team tail Jo Seong Dae as he heads to the harbor. Jong Tae bids Jo Seong Dae goodbye and Jo Seong Dae heads to one of the shipping containers to get a ride out of Korea.
Jong Tae: I never forget those who help me.
As Jo Seong Dae is sitting in the container, several men dressed in black knock over the boxes that they had been hiding behind. He realizes that this was a trap and Jong Tae had meant to have him killed. He takes out his knife and starts fighting with them. Luckily, the Violent Crimes team shows up and unlocks the container, thereby saving Seong Dae. They are all arrested. Jong Tae is watching from a corner in his car. Ji Hyuk calls Jong Tae and tells him that he will see him very soon at the prison station. Ji Hyuk and Do Chang interrogate Seong Dae back at prison.
We see a flashback where Yoo Jung Seok and his brother talk and we see how Jung Seok had planned to hide the recording till after the execution so that they could manipulate the situation to their satisfaction. His brother looks at him worriedly and tells him that he should concentrate on being a reporter and leave the politics to him.
News breaks in current day where Seo Kyung had written about the recording. The police and prosecution are both angry at Jung Seok because they had thought that he would conceal it. Yoon Sang Mi's boss tries to pin the blame on her because she had "met" with Seo Kyung briefly outside the Civil Petition Division. Sang Mi is shocked that this is happening to her.
Jo Seong Dae still refuses to talk. Do Chang and Ji Hyuk plan to summon Oh Jong Tae as a cross-witness to try and get Seong Dae to talk.
Ji Hyuk drops by the newspaper company where Seo Kyung works. He gives Yoo Jung Seok a cryptic message because he is convinced that Jung Seok is in cahoots with Jong Tae. Seo Kyung and Jung Seok go and meet Jong Tae for an advertisement deal. Seo Kyung tries to figure out whether her boss is actually working with Jong Tae. Jong Tae tries to provoke Jung Seok by revealing that Jung Seok had a sister who went through something difficult with the police and, as a result, committed suicide after. Jung Seok looks troubled and leaves.
We see another flashback from Jung Seok's perspective of him as a little kid going to find his sister. He finds her hanging from a noose in her room and cries as he tries to carry her down.
Ji Hyuk goes by Seo Kyung's apartment and calls her to come down. He had looked into her stalker and pulled information on that guy for her. She invites him up for ramen (which in Korea usually means an overnight stay) but for them, it's just ramen. He asks for a beer too and she tells him that if he passes out, she's just going to drag him out to the street and not the hospital. He tells her that he's fine and gulps down the entire can of beer.
Seo Kyung: You often have crushes on girls and then hover around the girl you like for a while before giving up, right?
Ji Hyuk: No. This is my first time. Thank you for the food. Bye.
He gets up to leave and then collapses, from the beer, by her door. She puts him on her sofa and covers him up with a blanket.
Do Chang tells his sister to go shopping at the convenience store that Eun Hye works at. She gets mad at him because, if he has time to worry about someone else's kid, he should have time to worry about his own nephew who is his blood relation. Do Chang goes and sees his nephew and learns that he got into a fight. He encourages him to learn judo and tells him that his mom was a judo gold medalist and he has her blood running through his veins.
Just as Do Chang and Ji Hyuk are going to arrest Jong Tae for avoiding their summons, he walks into the police station. They make him wait for a long time before starting their interrogation. Jo Seong Dae finally admits that it was Jong Tae who had ordered him to kill Park Gun Ho.
[Episode 12]
Ji Hyuk goes to visit the site of Park Gun Ho's murder and he is brutally attacked by Jong Tae. Jong Tae tells him, "Do you think I will go to jail if I kill you? How dare you look down on me when you lived off me and my family?" Ji Hyuk fights back and they both end up with serious injuries. Ji Hyuk overpowers Jong Tae and calls Do Chang for help. He gets into his car and waits for the police to arrive. They are both sent to the hospital and Ji Hyuk undergoes surgery.
Do Chang tells Ji Hyuk when he wakes up that the warrant for arrest Oh Jong Tae was rejected by the prosecution even though the accomplice had confessed. They guess that it is because Yoo Jung Seok has Jong Tae's back. A furious Do Chang confronts Jung Seok at the newspaper company.
The police Civil Petition Division (i.e. police auditors) start investigating the Violent Crimes team to put pressure on them to give up the investigation. They even bring in Eun Hye for questioning and Do Chang is furious beyond words. He almost beats up the auditors for making groundless allegations. Luckily, the police chief comes in time and gives the auditors a piece of his mind.
The Violent Crimes team reinvestigates the murders from five years ago. Do Chang and Ji Hyuk guess that Captain Nam had additional information to blackmail Jong Tae. They find out that Jong Tae had scrapped his car after that incident and Detective Jang had come by the next day to retrieve some things from that car.
Seo Kyung digs into Kim Gi Tae, the former prosecutor general, and finds out that he had discovered that Yoo Jung Seok had been at the crime scene of Detective Jang five years ago, Gawol Church, to do an interview.
The team deduce that the evidence Detective Jang had found might still be in the evidence room, and voila! They were right. They find critical evidence from Detective Jang five years ago still in the evidence room.
[Episode 13]
The police squad and Captain Nam each try to figure out the real culprit responsible for the death of a detective. Ji Hyuk uncovers some evidence that Captain Nam had given a false alibi. He had said that Detective Jang had moved around solo but it turned out that they had moved around together and Captain Nam had even bought a pack of cigarettes from a store five minutes from where Detective Jang had been murdered.
Seo Kyung finds out that Yoo Jung Seok had been trying to track down an ex-police officer called Jo Seong Gi who became a pastor of Gawol Church, which is why he had gone there that day five years ago. Seo Kyung finds out that Jung Seok's older sister had been sexually tortured by Jo Seong Gi but he had disappeared during the investigation while Jung Seok's older sister had committed suicide.
Do Chang and Ji Hyuk also find clues that lead them to the church. Ji Hyuk had found out that a pastor from Gawol Church had also gone missing that day. They find out that Jo Seong Gi and Jo Seong Dae were brothers.
Seo Kyung brings together Yoo Jung Seok and Kim Gi Tae to the Gawol Church and tries to confront them to tell her the truth. She then meets up with Ji Hyuk and Do Chang. They find out that a van from Gawol Church had been abandoned nearby and burnt. The team head over to the site and try to find the body. Ji Hyuk realizes that they had overlooked the actual crime scene. Since Jung Seok had been a reporter covering murders, he would know that one of the main principles of the police is to always preserve the crime scene. They excavated the dirt there and find a skeleton. Seo Kyung writes an article about finding the remains of Jo Seong Gi.
We get a flashback that Detective Jang had realized that Captain Nam had taken bribes from Oh Jong Tae's father. They had a confrontation five years ago. Captain Nam had convinced Detective Jang that he would give the money back and to forgive him.
Captain Nam calls Do Chang and threatens him. Captain Nam then goes to the convenience store where Eun Hye works and she has a sudden realization that he was the man who had planted the victim's hair in her late father's delivery truck five years ago. She tries to get him to admit it but he drives away.
The police squad get results back from the NFS and their arrest warrant for Oh Jong Tae is approved by the prosecution. Yoon Sang Mi tells the police chief that he will be dismissed for colluding with the prosecution since his voice is the one in the recording. The team head off to arrest Jong Tae and find out that he had headed into a building where the Minister of Justice was. Jong Tae threatens Minister Justice with the truth behind the Lee Dae Chul murders. As he leaves the building, he is arrested by the police squad.
[Episode 14]
In the interrogation room, Jong Tae refuses to confess to his crimes. The police chief is fired from his position because of the investigation by Yoon Sang Mi. However, it turns out that she was trying to help the chief by leaving for a while to avoid trouble since the police squad is targeting Yoo Jung Seok, who is the minister of justice's brother. The squad gets information from one of the thugs who had been bribed and successfully arrest Minister Yoo's aide. Seo Kyuung writes a news article about the arrest and the police squad gleefully reads the article in the police station together (they each have one copy!).
Jong Tae is released from the police station and smirks at Do Chang and Ji Hyuk for not being able to successfully pin anything on him.
In the meantime, Seo Kyung confronts another senior police officer and drops the hint that the information source was from the Civil Petition Division, just as Yoon Sang Mi had instructed her to do.
Yoo Jung Seok meets with his brother and asks if he knew that his former secretary had taken bribes from Oh Jong Tae. His brother denies it and says that he had just been told that Jong Tae had made a charitable donation. His brother does a broadcast interview and promises the public that he will not use his influence to interfere in the investigation.
Because of the incident being kept quiet for so long, the public was suspecting that someone high ranking in the police force had played a hand in the matter. The head of the Civil Petition Division is called in by his boss and forced to take responsibility for the issue since the police chief of Seobu Police Station had been dismissed by the Civil Division Head and was no longer around to take responsibility (part of the ploy by Yoon Sang Mi!). The case became an issue because of a whistleblower from the Civil Petition Division and the Civil Division Head realizes that it was Yoon Sang Mi who had been behind it. He goes to confront her and she throws his words back at her.
The Minister of Justice tells his younger brother that he can either confess to Jo Seong Gi's murder and get his punishment or deny it and he will try to protect him as much as he can. Yoo Jung Seok tells his brother to just focus on his own job.
The prosecution want to take the former minister's secretary into their custody. The police is annoyed by that but Do Chang makes a deal to have them issue a search warrant for them instead. The police squad barge into the newspaper company and seize items from Yoo Jung Seok's office.
[Episode 15]
We see a flashback of what happened the night of Detective Jang and Jo Seong Gi's murder five years ago. Yoo Jung Seok had gone to Gawol Church to confront Jo Seong Gi. However, Jo Seong Gi had been unrepentant and threatened Yoo Jung Seok. In his anger, when Jo Seong Gi had turned his back, Jung Seok had picked up a rock and smashed his head, killing him. At that moment, Yoo Jung Seok spots the black box camera in Detective Jang's car filming. Detective Jang comes running in and tells Jung Seok that he is a detective. He had heard fighting sounds and asked Jung Seok to open his car trunk. As Detective Jang goes to check out the car trunk, Jung Seok smashes the back of his head with a rock. Detective Jang crumples to the ground. Jung Seok then quickly gets into the car and drives off.
Captain Nam is on the phone with Oh Jong Tae. Captain Nam tells Jong Tae that there isn't anything else he can do for him. Minister Yoo had pulled his support so Jong Tae should get ready to go to jail.
Jong Tae: Me? Why should I go to jail? Why should I go to a place full of rotten parasites?
At that moment, a thug smashes the back of Captain Nam's head, knocking him out. The gang drag Captain Nam to an abandoned office space where Jong Tae is idly swinging a golf club. Jong Tae tells a bloodied Captain Nam, "Why is it that guys like you are never grateful?"
Captain Nam: I did everything that I could.
Jong Tae: I'll go to jail for instigating murder as you said. But before then, I need to shut your mouth otherwise things would get complicated.
Just as Jong Tae raises the golf club to swing at Captain Nam, Captain Nam says, "Wait, I have evidence that Yoo Jung Seok is the one who killed Detective Jang."
The Violent Crime team tries to find Captain Nam. They track his car from the CCTV camera near the convenience store that Eun Hye was working at.
Jung Seok steps away from his position at the newspaper company. Seo Kyung chases after him and asks, "Tell me the truth." Jung Seok confesses, "I have searched for him for over 20 years. If he had apologized to me, I would have held myself back. But he didn't, so I killed him. That's the truth in my eyes." Seo Kyung asks, "What about Detective Jang then?" Jung Seok replies, "I killed him too."
Captain Nam sends the black box video to Jong Tae that guarantees him an upper hand against Jung Seok. The video shows Jung Seok hitting both Seong Gi and Detective Jang. Jong Tae is gleeful at getting this incriminating video.
The Violent Crimes team find Captain Nam and try to arrest him. He runs away and they give chase. He grabs one of the young police officers in their team and holds him hostage. Ji Hyuk takes out his gun and aims it at Captain Nam. He tells him to drop the gun otherwise he would shoot him. Captain Nam senses that he wasn't bluffing and drops the gun. The squad arrests him. Captain Nam admits that Oh Jong Tae killed Yoon Ji Seon and he had fabricated the evidence. He says that Yoo Jung Seok had killed both Jo Seong Gi and Detective Jang and he was only the witness.
Minister Yoo and Jung Seok meet up for a drink. Jung Seok reminisces about their past when they were still struggling to make it and wondered whether that would ever happen. Minister Yoo tells Jung Seok that he will take care of it. Jung Seok asks if he could stay out of it this time. He tells his brother to trust him because he has always had plans. He tells his brother that when he's done planning, he might be looking down at his brother from way up there (which could go both ways!).
Yoo Jung Seok is summoned to the police station. He does not confess to the accusations and instead tells the police that it is their job to investigate the truth. Jung Seok tells them that he will write about his story in the newspaper tomorrow and that story will also include the truth with Lee Dae Chul's case and Oh Jong Tae. He doesn't want to be ashamed of anything and tells them that he will not run away.
Jung Seok calls Seo Kyung to the office. He tells her to write about the Lee Dae Chul case and expose the truth behind that while he will write about the killing of Jo Seong Gi and Detective Jang. Seo Kyung is worried that Jung Seok is writing his suicide note. He assures her that he believes he still has something left to do. She turns to leave.
Jung Seok: Seo Kyung, you said during your job interview that you wanted to become a reporter like me. I'm sorry that I didn't set an example for you.
Seo Kyung: What you did today as a reporter. I will remember it till the end of my career.
The police squad is reading the newspaper in the morning, again each with their own copy. They're excited that Do Chang got a mention in the article. He is embarrassed that the article only really talked about him.
Jung Seok admits in his article to the murders of Jo Seong Gi and Detective Jang. He asks the public for their forgiveness. Jong Tae calls Jung Seok and asks, "What is this?" Jung Seok says, "Remember when I told you that I had a big gift for you? I still have something for you. It is a video of Jo Seong Dae threatening me which might prove that I was the one who ordered him to kill Park Gun Ho." Jong Tae doesn't understand why he would give him that video. Jung Seok says that it's because he doesn't want Jong Tae to reveal the video of him killing those two men as he doesn't want his family to see that. Jong Tae agrees to meet.
Jung Seok calls Seo Kyung and tells her to call the police and send them to his address. He tells her that he is meeting with Jong Tae and he doesn't feel safe. He tells her that he needs to be the one to deal with Jong Tae because, together, they had made Lee Dae Chul be executed.
Jong Tae shows up and asks for the video. Jung Seok tells him that there is no video and instead, he is the gift that he has prepared for Jong Tae. He strangles Jong Tae but Jong Tae manages to break free. However, after Jong Tae recovers his breath, he turns around and finds Jung Seok missing. He goes to the edge of the bridge and peers over it. Jung Seok is lying on the ground below, dead from the fall. At that moment, the police arrive and catch Jong Tae at the crime scene. Jong Tae says that no matter what he says, the police wouldn't believe him.
[Episode 16]
Jong Tae is arrested but refuses to admit to anything. The police squad cannot find any video footage from the dash cams or CCTVs nearby. Ji Hyuk surmises that Yoo Jung Seok might have put on a show for the police to get Jong Tae convicted for his murder in addition to instigating the murder of Park Gun Ho. Do Chang tells Ji Hyuk if that were the case, he would be ok with going with this fabricated situation by Jung Seok. Ji Hyuk meets Seo Kyung and tells her the same thing.
Jong Tae is interrogated by the prosecution. The prosecutor tells him that he won't be able to get away this time with both cases against him. Kim Gi Tae has been reinstated as the Chief Prosecutor and when Jong Tae tries to ask him to help him, Gi Tae says, "Do I know you? I don't think we've met before."
Jong Tae desperately contacts Seo Kyung and tries to get her to report on the truth behind Jung Seok's death. He tells her that if she doesn't report on it then his virtuous intentions would be lost to the world. As a reporter, she must reveal the truth otherwise she would live in regret. However, she tells him that the truth might end up ruining her life. If she had decided to help him, she would have regretted it her whole life.
Do Chang and Ji Hyuk get the prosecutor to admit that he was wrong about Lee Dae Chul's case publicly. He would be known as the "virtuous prosecutor". In return, they would also get him the evidence needed to lock away Oh Jong Tae for good. They use both Do Chang's witness statement and the prosecutor's admittance in court to convince the judge that Jong Tae had fabricated evidence in Park Gun Ho's case and Yoon Ji Seon's case, and that he was trying to fabricate a lie this time that Jung Seok had committed suicide. The judge pronounces him guilty and he gets sentenced to life imprisonment.
Ji Hyuk continues digging into who killed Detective Jang. He tries to find out if there was more to the dash cam footage.
Do Chang gets pulled into the issue with his nephew. His sister's ex-husband accuses her of breaking the restraining order. He scolds his son for not going on the school picnic. Eun Hye tells the ex-husband that it's because he is never home since his girlfriend had just given birth. It turns out that the divorce only happened 6 months prior which meant that the ex-husband had been seeing his girlfriend before the divorce and having an affair. The ex-husband goes outside and immediately calls his girlfriend, telling her to not talk to the police. She cusses at his son for spilling the beans and he gets mad at her for neglecting her son just because she has her own baby now. He goes to his son and asks him who he wants to live with. He lets his son go back into the house to Do Chang's sister and live with her.
We get a flashback of what happened to Detective Jang five years ago. Captain Nam had called Oh Jong Su under Detective Jang's orders to return the bribe. However, he doesn't pick up and Detective Jang had gone off to investigate the sounds of fighting that were caused by Yoo Jung Seok. Captain Nam follows shortly after and finds an injured and bloodied Detective Jang. At that moment, Oh Jong Su calls Captain Nam back and says that it's too late to change his mind since he had already left a record of having wired money into his account. Captain Nam hands up and then strangles Detective Jang. Ji Hyuk manages to find CCTV footage of that scene from the dash cam of a car parked nearby. Captain Nam had gotten forensics to delete the footage but Ji Hyuk had managed to get them to restore it.
Do Chang heads over to Captain Nam's hideout to arrest him. Captain Nam hits him and runs away. They fight and Captain Nam is strangling Do Chang.
Captain Nam: Why won't you just stop?
Do Chang: I will never stop.
Captain Nam raises his hand to deal the final blow. At that moment, Ji Hyuk shoots Captain Nam.
There is a happy family scene with Do Chang, his sister, Eun Hye, and his kid nephew admiring a family painting that Eun Hye had done of the four of them. His sister tells him that it would be even nicer if they had a better house. He immediately says that he needs to go meet up with his police squad.
His police squad is staking out a house to catch a guy who beat up women and took pictures of them. His team is proud that the name "Kang Do Chang" means something on its own now. At that moment, another police squad shows up to try to catch the same guy. Then, the guy shows up and both squads take off running to chase him down.
The end.
Review
I loved The Good Detective! I enjoy a good detective drama and The Good Detective truly delivered. I binged this and stayed up up till 3am to figure out what happened in the end. I thoroughly enjoyed how the detective portion of this drama was so detailed, logical, and thrilling. Till the end, the drama kept you guessing as to what really happened with the crimes laid out at the very start of the drama. Who killed the two victims? All the details were woven so well together starting from Ji Hyuk buying a very expensive watch in the auction that, at first, seemed to not make sense, and then later was revealed to be an important piece of evidence in the murder of Yoon Ji Seon. Additionally, the fact that Yoo Jung Seok's sister had been sexually tortured and later committed suicide turned out to be another important note that was revealed to be the trigger for the murder of her torturer. I felt like The Good Detective was written by someone who understood police investigations and the prosecution. Nothing was glazed over and the story felt very realistic. The mind games and politics that the police and prosecution play with each other as well as the power of the news media were just so very well done!
The suspense and pacing of the drama was also well done. I felt like the drama just pulled you in on this journey to seek justice and threw you many curveballs along the way such as Park Gun Ho being killed and Lee Dae Chul still being executed in the end or Yoo Jung Seok committing suicide. I had not expected those deaths to happen so it was suspenseful and shocking that the drama was so realistic in letting the characters "fail" and not achieve a complete and probably unrealistic justice. Every episode had lots of information packed into it and nothing was unnecessary.
I also just loved the characters in this drama so much. Do Chang's growth from a sergeant who wanted to lay low and just get promoted to a true honorable police officer who put everything on the line to fight for justice was just really wonderful to watch. Additionally his bromance with Ji Hyuk was very cute. I enjoyed watching the way their trust grew and how they both worked so seamlessly together to catch the bad guys. Their relationship with the rest of the Violent Crime squad #2 was also just such a joy to watch. They weren't perfect and the drama wasn't afraid to show that. Each of the squad members were put through various tests from pressure by higher ups to their own internal struggle between doing what is right and protecting their careers. I loved how they were truly a team. It wasn't just about Do Chang and Ji Hyuk but the rest of the team was there for them during the investigations. Even Seo Kyung, as a reporter, became an integral part of their team. I enjoyed watching how they had each other's backs. When Ji Hyuk was wrongfully arrested by Captain Nam (under orders from Jong Tae), Seo Kyung and Do Chang worked together with Eun Hye to disprove the allegations and free him.
The smoothly woven together interactions and how each character truly had significant contributions to make to the plot was so smartly done. Even Eun Hye, as Lee Dae Chul's daughter, ended up contributing to many different parts of the drama – from kicking off the investigation in the beginning, to being the reason why Lee Dae Chul had wanted to talk to Yoon Ji Seon because of her passion for art, and to her finding out that Do Chang's sister's ex-husband had had an affair. Yoo Jung Seok too did his part to be the hand behind many political actions and in the end was the reason why justice was able to be enforced on Jong Tae.
One small nit I had was the romance between Ji Hyuk and Seo Kyung. It seemed strange that Ji Hyuk, given his strong sense of justice, would let Seo Kyung off so easily and have a crush on her when she had withheld the voice recording of the police and prosecution colluding that basically led to Lee Dae Chul being wrongfully executed. A man died because she had been too scared to risk her career and he barely says anything critical to her. That part didn't really make sense to me. Another small nit was the ending with Minister Yoo stepping down after his brother's death. I felt like Yoo Jung Seok had wanted to end things that way and not involve his brother because he had wanted his brother to continue being the Minister of Justice.
I loved The Good Detective and would highly recommend it, especially if you love detective dramas like I do! ?
Ratings:
Overall: 10/10
Modern Detective Genre: 10/10
Pictures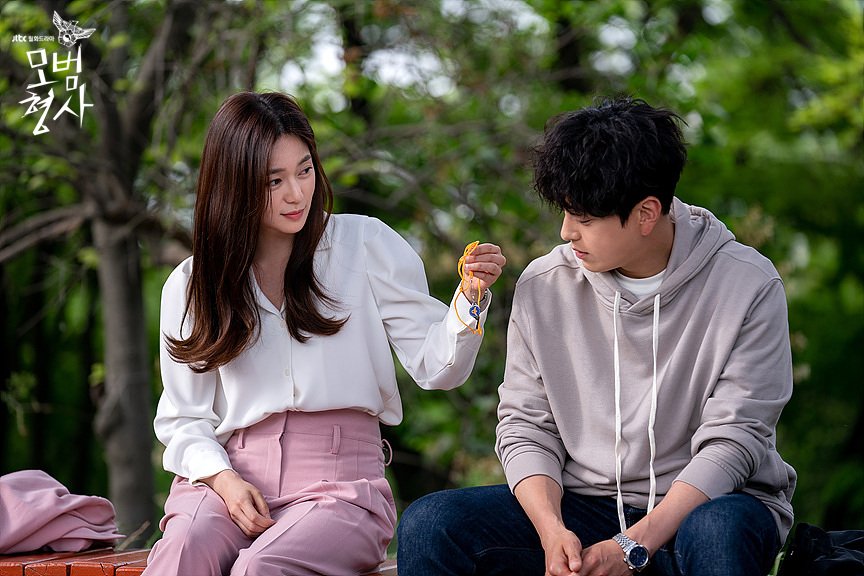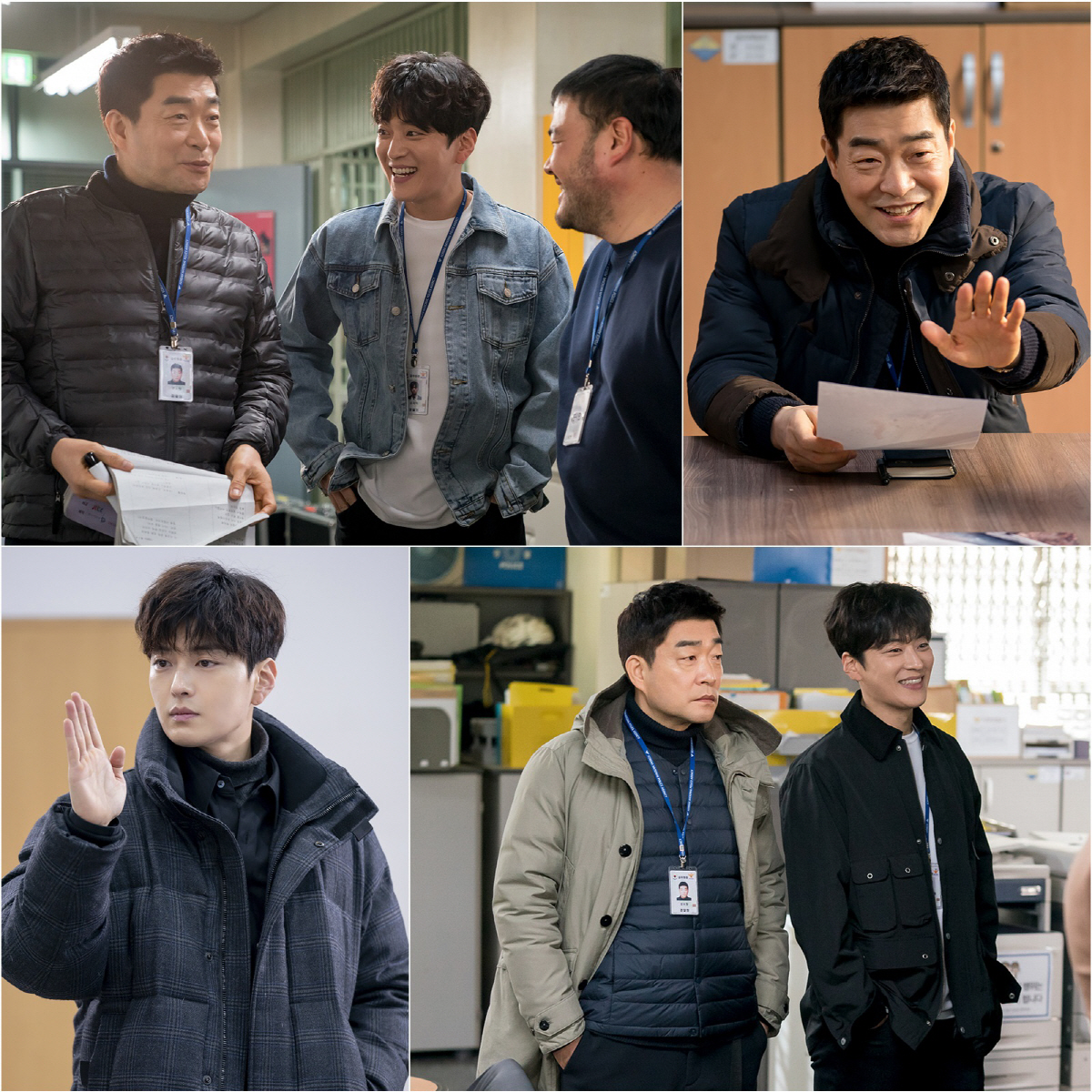 https://pinkletterdays.com/wp-content/uploads/2021/06/the-good-detective-kdramadiary-g-1.jpeg
1697
1200
pinkletterdays
http://pinkletterdays.com/wp-content/uploads/2021/06/PinkLetterDays.png
pinkletterdays
2021-06-07 05:21:03
2021-08-19 06:05:41
The Good Detective: Recap & Review